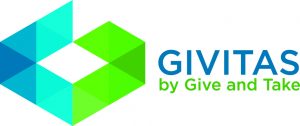 It's a challenging time for startups around the world, and more than ever we need to be able to tap into the collective wisdom of our networks.
That's why we're thrilled to introduce a new community where Michigan startup leaders can exchange help, advice, connections, resources, and ideas.
It's called Givitas, and it's made by Give and Take, Inc, which is itself a startup based in Ann Arbor. The company was co-founded by Adam Grant and applies the principles in Adam's best-selling book, Give and Take. Members use the community to exchange information on topics like:
• Changes in business resulting from COVID-19
• Funding
• Recruiting and hiring
• Marketing and branding
• Growth
• Operations
• Manufacturing
• Any other help, advice, knowledge, or connections
It's completely free to use and should take less than 5 minutes a week to participate. Please feel free to share this group with others in the Michigan startup community (startup founders, startup exec teams, advisors, investors, service providers supporting the startup community) who might benefit from being part of this network. It is not a network to be selling in, but a network to be asking for help from the community and providing help to the community.
To join, CLICK HERE.  Any questions or issues, contact [email protected]
Givitas is brought to you by Give and Take Inc., a company co-founded by Adam Grant (Professor at Wharton, author of Give and Take) and Wayne Baker (Professor at Michigan, author of All You Have To Do Is Ask). www.GiveAndTakeInc.com