2017 Bronze Service Provider Member
Barokas Public Relations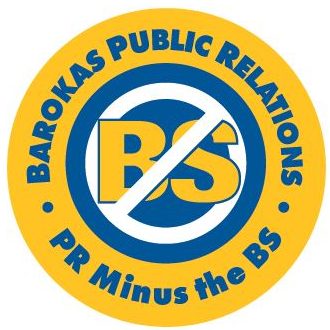 is a collection of storytellers that believe in the power of opportunity. This core belief empowers them to push boundaries with their 'No BS' approach. With offices in Seattle, Denver and Detroit, Barokas PR works with entrepreneurs in emerging and high-growth industries. While they spend most of their days talking about the future, they embrace an old-school approach to relationships. They're with you through the good times and the challenging ones. Barokas PR has represented notable brands including Acorns, Apptio, Atari, Cisco, Coachella, Concur, Ibotta, Harley Davidson, Opsware, Pokémon, Red Bull, Techstars and much more. In line with the agency's motto of "PR Minus the BS," Barokas PR provides a flexible model to support the evolving needs of startups across the tech industry and other growing markets.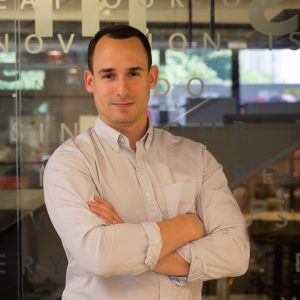 MVCA members can rely on Barokas PR to share the success stories of Michigan's entrepreneurial and investment community. "Techstars has been a client of Barokas PR for years and it's great to have a PR firm with a deep understanding of early stage startups and their needs to help propel the storytelling of the region at large, "said Ted Serbinski, Managing Director at Techstars.
Each year, the MVCA Membership Committee and MVCA Board of Directors extends a limited number of invitations to a carefully curated selection professional service firms.  These are elite organizations who have been identified by MVCA as being valuable partners within the entrepreneurial and investment community.
MVCA and its membership are grateful to our valued 2017 Service Provider Members and thank Barokas PR for their involvement in the Michigan entrepreneurial and investment community!
---
About 2017 Service Provider Membership
As a Bronze Service Provider Member, Barokas PR receives exclusive access to MVCA events, brand exposure on MichiganVCA.org and at MVCA events, and premium ad placement in the two most sought after resources for the entrepreneurial and investment community in Michigan, the MVCA Annual Research Report and Landscape Guide and much more!  The number of service provider members is capped by MVCA to guarantee sector exclusivity and access to the MVCA membership, providing superior relationship building opportunities. To explore the levels of MVCA Service Provider Membership available, please visit our benefits page.