2018 Bronze Service Provider Member

In July 2000, several leading regional accounting firms with tenures dating back to the 1960's merged to form a national professional services firm. Today, UHY serves clients in the dynamic middle market from four offices in Southeast Michigan and 17 across the US. As a member firm of UHY International, UHY's US presence is enhanced by a global network of professional service firms in more than 99 countries. UHY is one of the top professional services firms in the US, and UHY International is one of the largest accounting networks in the world. UHY's privately-held and venture-backed clients count on UHY for audit, tax, and consulting services, as well as transaction advisory.
In today's business environment, highly competitive forces and economic trends are driving businesses toward mergers, acquisitions, divestitures, joint ventures, partnerships, financings, restructurings and consolidation. In an environment in which transactions are becoming more and more complex, companies are relying on strategic and financial business advisors with credentialed expertise and cross-border experience to manage and/or assist in the transaction process.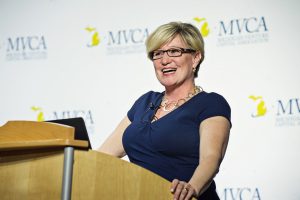 "An award-winning accounting firm like UHY is essential in today's ever-changing market," said MVCA Executive Director, Maureen Miller Brosnan. "UHY is recognized worldwide as a top accounting firm and their trusted services will help Michigan's entrepreneurial and investment community achieve their business needs."
Each year, the MVCA Membership Committee and MVCA Board of Directors extend a limited number of invitations to a carefully curated selection of professional service firms.  These are elite organizations who have been identified by MVCA as being valuable partners within the entrepreneurial and investment community.
MVCA and its membership are grateful to our valued 2018 Service Provider Members and thank UHY for their involvement in the Michigan entrepreneurial and investment community!
---
About 2018 Service Provider Membership
As a Bronze Service Provider Member, UHY receives exclusive access to MVCA events, brand exposure on MichiganVCA.org and at MVCA events, and premium ad placement in the two most sought-after resources for the entrepreneurial and investment community in Michigan, the MVCA Annual Research Report and Landscape Guide and much more!  The number of service provider members is capped by MVCA to guarantee sector exclusivity and access to the MVCA membership, providing superior relationship building opportunities.  To explore the levels of MVCA Service Provider Membership available, please click here.