This position has been filled!  Thanks for your interest!
MVCA is looking for an awesome marketing associate to work at our office in Ann Arbor starting in August!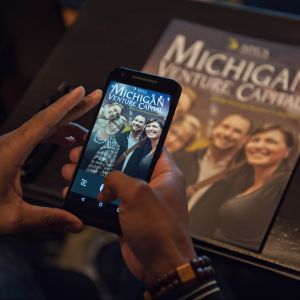 We seek a highly-organized, self-directed, and detail-oriented marketing associate to work with the entrepreneurial and investment community in Michigan.  The individual will work collaboratively with a broad range of constituencies, including investors, entrepreneurs, public officials, media and others in Michigan's early state investor and entrepreneurial community, while playing a major role in showcasing MVCA's message and events.
The marketing associate position be responsible for MVCA marketing, event and presentation support, and mass communications. This position would include projects from August to December but has the possibility to be extended.
This position will give the candidate the opportunity to network with venture firms located both in and outside Michigan. MVCA's marketing associate will be in a unique position to network and evaluate venture firms for a culture fit should he/she wish to eventually participate in MVCA's Venture Fellow Program.
Job Responsibilities
Communicating with key stakeholders about the Michigan entrepreneurial & investment community.  Responsibilities may include:
Working with MVCA's writer to ensure marketing/ communication plan is executed in a timely manner
Creation of monthly newsletter in MailChimp
Posting to MVCA Blog via WordPress
Sharing blog posts, photos, videos, event registration links, legislative alerts, and general messaging through Facebook & Twitter
Polishing MVCA PowerPoint presentations utilizing MVCA branding and templates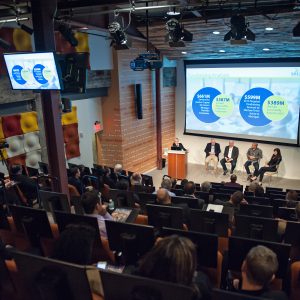 Supporting the execution of MVCA events that strengthen the Association and the Michigan entrepreneurial and investment community.  Responsibilities may include:
Working closely with MVCA's writer to ensure communication plan is executed for all events and through presentations, blog posts, social media, etc.
Attendance and networking at all MVCA events (hosted and partner events)
Managing volunteers for registration and supporting MVCA Event/Program Manager with logistics and execution of events
Possible August-December 2016 events:

2016 MVCA Annual Awards Dinner – Nov 2
2016 Accelerate Michigan Innovation Competition – Nov 3
4Q2016 MVCA Board Meeting – December 5
Providing administrative support.  Responsibilities may include:
Maintaining Nutshell database, membership lists, meeting preparation and meeting follow-up
Some scheduling and meeting coordination
Other misc. administrative tasks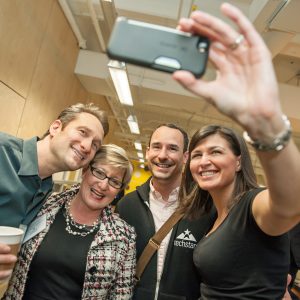 Key skills and attributes include:
Detail oriented
Ability to work in fast paced environment with the ability to managing multiple projects simultaneously
Excellent time management skills
Experience with Microsoft Office, especially PowerPoint
Strong written and verbal communication skills and exceptional organizational skills
Some knowledge of the entrepreneurial and investment community preferred
Educational and other requirements:
Current graduate students, recent grads, and experienced part-time professionals preferred
Must be able to work 30+ hours/week
Some evening work and travel around the state may be required.
Competitive salary offered commensurate with experience.
---
To Apply:
If interested in applying, please send a resume along with an e-mail briefly describing:
Why you are interested in the position
What skills, experience, traits you think would make you a good fit for the position
Brief explanation of how much experience and familiarity you have with each of the following specific platforms: MailChimp, WordPress, Facebook, twitter, PowerPoint
Requested start date
Send this information to Emily Heintz at [email protected].
---
About the MVCA
The Michigan Venture Capital Association is a catalyst for building a strong, diverse, and vibrant entrepreneurial and investment community in Michigan.  MVCA members are venture capitalists, angel investors, economic development organizations, higher-education institutions, and industry service providers – all working together to build this community.
Bucking national trends toward declining entrepreneurial activity, Michigan has enjoyed consistent, steady growth in venture capital investment, number of venture capital firms, and numbers of investment professionals.  Michigan's burgeoning community of entrepreneurs, venture capital firms, and angel networks has created an environment ripe with demand for the programs and services the MVCA offers.
MVCA helps build the Michigan entrepreneurial and investment community through advocacy, events, outreach, research, and programs.