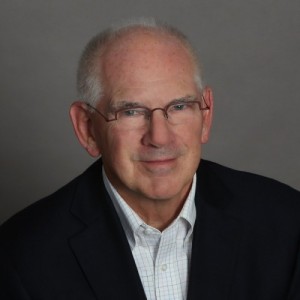 As a pioneer in Michigan venture capital investing, Tom Porter has dedicated his thirty-year career to building the state's entrepreneurial ecosystem and guiding students and young professionals interested in joining the industry. His lasting impact on the Michigan venture community and his fundamental role in its creation and development will be recognized at the 2015 MVCA Annual Awards Dinner when Tom Porter receives the 2015 MVCA Lifetime Achievement Award.
Porter helped shape venture capital and entrepreneurship in Michigan beginning in the 1980s, when organized early-stage investing was virtually non-existent. Porter saw opportunity for venture investing in the health care and information technology sectors; in 1987, he co-founded EDF Ventures, an Ann Arbor venture capital firm where he oversaw health care investing.  Porter's investments at EDF, among the earliest venture capital deals in Michigan, resulted in three public offerings and numerous mergers that generated nearly $1.4 billion in liquidity events for their investors.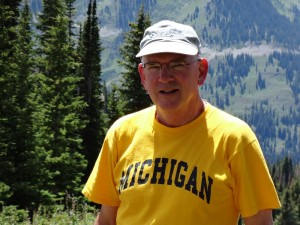 While still an active investor at EDF, Porter joined the faculty at the University of Michigan's Ross School of Business, where he taught students about managing the growth of new ventures for more than 20 years.  He was an Executive-in-Residence at the School's Zell-Lurie Institute for Entrepreneurial Studies where he founded and directed the Frankel Fund (now the Zell Lurie Fund), a student-run, seed stage investment fund.  He also served on the School's Corporate Advisory Board and was awarded the Bert Wertman Service Award for his contributions to the School.  "So many people, from students to fellow investors, have benefited from Tom's experience, which he has so graciously shared.  He's helped so many people become good entrepreneurs and good investors," said Jim Adox, partner at Venture Investors and MVCA Chairman.
Porter's support for early stage investing in the Great Lakes Region has also brought him into philanthropy circles, as President of the Porter Family Foundation and Vice Chair for Family Philanthropy for the Council of Michigan Foundations.  Rob Collier, President and CEO of the Council of Michigan Foundations, says Porter helped his members learn how to "operate more like venture funds, and we appreciate all he's done to spread the entrepreneurial spirit to the Michigan philanthropy community."
Today, as Founder and General Partner of Trillium Ventures, Porter is still actively engaged with the Michigan venture community, both as an investor as well as an advisor to numerous funds and entrepreneurial support organizations.  His fundamental role in building Michigan's venture community and his education and nurturing of the next generation of venture capital professionals and startups has left the entrepreneurial ecosystem in the Great Lakes Region richer for his participation.