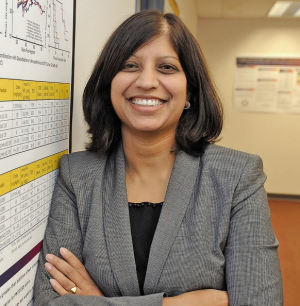 Serial entrepreneurs are the lifeblood of a vibrant, growing venture capital community, and the Great Lakes Region is home to many successful founders who can translate their past experience into growing new companies in this area.  Over the past decade, one Michigan entrepreneur and venture capitalist has proven she has the determination to nurture multiple promising startups from seed stage to exit.  Mina Sooch, the 2015 MVCA Entrepreneur of the Year, is leading her second venture-backed biotech startup as president and CEO of cardiovascular drug company Gemphire Therapeutics Inc with a Phase 2 stage lipid-lowering oral drug gemcabene licensed from Pfizer.  In 2015, Sooch closed on $5M Series A round for Gemphire and is currently working on a Series B round with local and nationally recognized venture investors.
Prior to joining Gemphire Therapeutics, Sooch served as the CEO and board director of ProNAi Therapeutics, a clinical-stage oncology company. At ProNAi, Sooch raised over $70M in Series C and D financing from top tier institutional investors (including the largest round of venture capital financing in Michigan history at $59.5 million).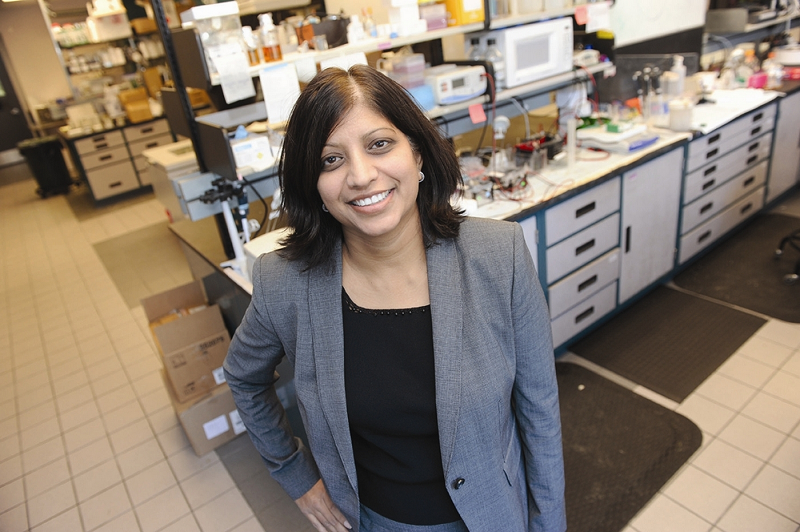 Many local angel and venture investors, as well as the State of Michigan, have invested in her companies and they flourished in the Great Lakes Region under her leadership. Sooch reciprocated this support by being a tireless advocate for the venture capital community in Michigan.   Sooch co-founded early stage life sciences venture capital fund, Apjohn Ventures, which led or co-led four investments in Michigan (ProNAi, Asterand, Cytopherx, and Afmedica) and served on the Michigan Venture Capital Association board for seven years (two as chair).
Sooch says talent programs like MVCA's Executive Attraction and ExeConnect make it easier for serial entrepreneurs like her to remain in the Great Lakes Region after their first venture ends successfully.  And ensuring there is adequate local capital to fund their ventures means talented founders don't need to relocate their business in order to reach scale.  She says: "I've been able to realize my professional and entrepreneurial aspirations right here in Michigan, and as long as the talent and capital we need is still accessible, I intend to stay."