Complion is the leading eRegulatory compliance solution for high-performing clinical research sites
Beringea, a global private equity firm providing growth capital to high potential businesses, has led a $7 million Series B investment in Cleveland-based Complion, an electronic regulatory compliance ("eRegulatory") solution for high-performing clinical research sites. The additional capital investment will help Complion extend its' leadership position in the site regulatory compliance market, continue development of its market leading site eRegulatory solution, and further invest in solutions to transform the burdensome and critical task of ensuring clinical research site regulatory compliance.
Complion's eRegulatory platform benefits clinical research sites and research institutions by enabling a sponsor-approved solution for collecting and managing a site network's clinical trial documentation, ensuring that everyone in an organization follows standard processes and procedures while providing administrators visibility into compliance. The platform improves efficiency and allows for a site to be audit-ready at any moment.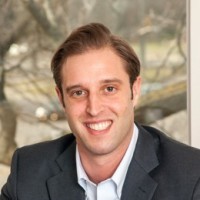 "We are passionate about ensuring the highest quality compliance for leading clinical research sites facing increasingly burdensome regulations." said Rick Arlow, founder and CEO of Complion. "Since our founding in 2013, we have continued to see momentum within the clinical research market to seek out innovative solutions to address the regulatory burden. The whole team here at Complion is appreciative of the continued support and confidence of our investors as we seek to transform regulatory operations in clinical research sites."
Former MVCA Venture Fellow William Blake, Vice President at Beringea, said, "We believe that Complion's leading eRegulatory solution provides the efficient centralized monitoring that high performing research sites and their sponsors need. We are confident that Complion's experience as the first mover in the industry and impressive management team will continue to propel the company forward."
---
About Complion
Complion's mission is to revolutionize clinical research site regulatory and document management through the elimination of human error and redundant work to achieve maximum efficiency and compliance. That's why Complion is the first and largest eRegulatory and document management software vendor for sites, health systems, academic medical centers and cancer centers. Learn more at www.complion.com.
About Beringea
Beringea provides equity and/or mezzanine debt to growth-oriented companies in the U.S. and UK. The Firm, which includes Michigan-based Beringea, LLC and London, UK-based Beringea LLP, invests in exceptional companies operating in a range of sectors, including healthcare, technology, SaaS, media, clean technology, and consumer products. With flexible capital solutions, extensive investing experience and an international footprint, Beringea's team offers its portfolio companies the resources to grow their businesses and create value for stakeholders. www.beringea.com