Intel's strategic investment and M&A group Intel Capital is new investor in company
FARMINGTON HILLS, MICH. (October 26, 2016)— Beringea, Michigan VC firm and MVCA member, and Intel Capital co-led a $15.2 million funding round for portfolio company InContext Solutions, a global leader in virtual reality (VR) solutions for retailers and manufacturers.  The capital will help the company accelerate sales and marketing efforts and expand its geographic footprint, and also improve its VR product portfolio, including further development of solutions for head-mounted devices.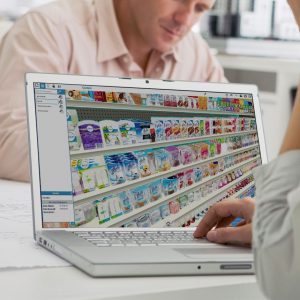 "This latest round of funding gives us strong strategic backers who share our vision of even more robust, fully-immersive virtual reality solutions for retail," said Mark Hardy, CEO of InContext Solutions. "We have long been a leader in web-based VR, and this investment allows us to aggressively develop our VR platform, further lowering costs and improving speed and revenue for our clients."
"InContext Solutions' collaboration with Intel to develop new VR solutions will help retailers and manufacturers more rapidly visualize, test and deploy new concepts using hyper-realistic simulations of actual retail environments," said Mark Donnelly, Director of Beringea.  "This new capital will allow the company to introduce new customers to its flagship ShopperMXTM VR platform, providing optimal in-store shopper experiences that lower risk and improve the bottom line."
VR has proven to be a disruptive new approach to traditionally slow and expensive retail processes, significantly reducing the cost and time required for companies to conceive, create, test and activate in-store experiences. By streamlining these processes, InContext Solutions VR technology powers shopping experiences that are more engaging for consumers and more profitable for clients.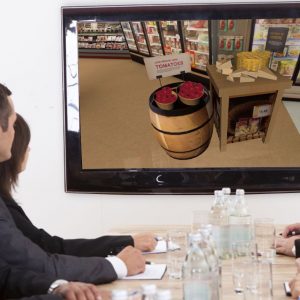 About InContext Solutions
InContext Solutions is the global leader in enterprise virtual reality (VR) shopping and retail solutions, allowing manufacturers and retailers to simulate real in-store shopping situations to ideate, evaluate and activate all types of merchandising, display, layout and other in-store shopping experiences within a VR store environment. Use of InContext's ShopperMXTM platform delivers substantial cost savings and reduces capital expenditures by allowing clients to test and evaluate ideas in the VR store environment—as opposed to doing so in physical stores—while reducing competitive visibility.
Visit www.incontextsolutions.com.
About Beringea
Beringea provides equity and/or mezzanine debt to growth-oriented companies in the U.S. and UK. The Firm, which includes Michigan-based Beringea, LLC and its London, UK office Beringea LLP, invests in exceptional companies operating in a range of sectors, including healthcare, information technology, advanced manufacturing, media and specialized consumer products.
With flexible capital solutions, extensive investing experience and an international footprint, Beringea's team offers its portfolio companies the resources to grow their businesses and create value for stakeholders. For more information, visit www.beringea.com.
In the United States, Beringea operates as an SEC-registered investment advisor, Beringea, LLC.  The contents of this communication piece are in no way intended as a solicitation to investors and are for new investment deal flow purposes only.

Beringea Contact:
Kelly O'Donnell, Marketing and Communications Specialist
[email protected]
O: 248.489.9000
InContext Media Contact:
Kaitlin Myers
[email protected]
O: (913) 220-5292