Exciting news! Arboretum Ventures' portfolio company, NxThera, was acquired by Boston Scientific in a $400 million deal for its treatment of benign prostatic hyperplasia (BPH). According to the 2017 MVCA Research Report, while Michigan venture funds are investing in a variety of sectors, the life science sector continues to be a focus of capital deployment with 42 percent of total capital invested.
---
According to the press release, the deal consists of an upfront cash payment of $306 million and up to an additional $100 million in potential commercial milestone payments over the next four years. Boston Scientific has an existing minority investment in NxThera, which is expected to result in a net upfront payment of approximately $240 million upon closing and milestone payments of up to $85 million.
BPH is an enlargement of the prostate that affects 110 million men worldwide and may cause symptoms that impact a patient's quality of life. The likelihood of having BPH increases with age and more than 12 million symptomatic men in the U.S. are currently being treated for the condition with medications or procedural approaches. NxThera as created a treatment with the Rezūm system that is typically performed in a physician's office without general anesthesia and uses water vapor to remove excess prostate tissue, which helps reduce BPH-related symptoms.
A study published in the March issue of the Journal of Urology demonstrated that over a three year period, patients treated with the Rezūm system had clinical progression rates that were five times lower than reported rates of patients treated with daily, long-term medications. Additional clinical data from a randomized controlled trial demonstrated that patients treated with the Rezūm system had a 51 percent reduction in their symptoms at 24 months post-treatment and maintained a 50 percent reduction in BPH symptoms at three years post-treatment.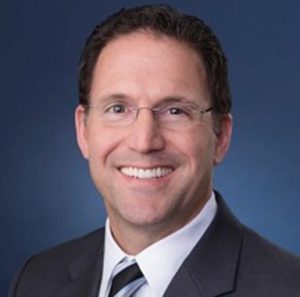 "The Rezūm system is an innovative therapy for men with symptomatic BPH that helps patients with a minimally invasive approach while reducing the cost and unwanted side effects that comes with taking maintenance medications," said Dave Pierce, senior vice president and president, Urology and Pelvic Health, Boston Scientific. "When compared with other minimally invasive BPH therapies, patients treated with the Rezūm system spend less time in the doctor's office and have longer lasting improvement in their symptoms."
The Boston Scientific Urology and Pelvic Health portfolio includes a range of treatment options for men's and women's urological and gynecological conditions. Upon completion of the transaction, this system will complement the Boston Scientific portfolio of laser therapy systems for the treatment of symptomatic BPH, which includes the Greenlight XPS Laser Therapy system and holmium platforms.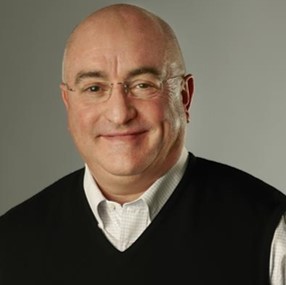 "We are excited to announce this agreement with Boston Scientific," said Bob Paulson, president and chief executive officer, NxThera. "Their strong leadership in the field of urology will help drive the Rezūm system forward and ensure that more men have access to this treatment option."
The acquisition of NxThera is expected to be immaterial to Boston Scientific adjusted earnings per share (EPS) through 2020 and accretive thereafter. The transaction is expected to be dilutive (or less accretive, as the case may be) on a GAAP basis, due to amortization and transaction and integration costs. The company expects to complete the transaction in the second quarter of 2018, subject to customary closing conditions.
---
About Arboretum Ventures
Arboretum Ventures, Inc. ("Arboretum") is a venture capital firm, founded in 2002, that specializes in the healthcare sector. The firm manages $450 million in capital and has invested in more than 35 companies over the past fourteen years, with exited portfolio companies representing an aggregate valuation of greater than $3 billion. Arboretum focuses on medical device, diagnostic, healthcare IT, and healthcare service companies that can achieve significant milestones and value creation in a capital-efficient manner. The firm's portfolio is diverse in terms of stage and geography, although we have a special interest in opportunities in the Midwest region. Arboretum's guiding vision is to identify transformative healthcare companies that are developing improved and less costly solutions that address significant healthcare problems.
About NxThera and the Rezūm System 
NxThera pioneered its Convective Water Vapor Energy (WAVE®) platform technology to treat a variety of endourological conditions, beginning with BPH. The company is conducting advanced development and clinical research to potentially expand application of its technology to include the targeted treatment of cancerous prostate, kidney and bladder tissue as well as OAB. NxThera's FDA-cleared Rezūm System is indicated to treat symptoms of BPH using thermal energy that is convectively delivered to obstructive prostate tissue in targeted, precise treatments, with minimal discomfort. Three-year clinical data demonstrates sustained improvements in LUTS, urine flow, quality of life, and preservation of sexual function. Founded in 2008, NxThera is located in Maple Grove, Minn. For more information, visit http://www.rezum.com.
About Boston Scientific
Boston Scientific transforms lives through innovative medical solutions that improve the health of patients around the world. As a global medical technology leader for more than 35 years, we advance science for life by providing a broad range of high-performance solutions that address unmet patient needs and reduce the cost of healthcare. For more information, visit www.bostonscientic.com
and connect on Twitter and Facebook.