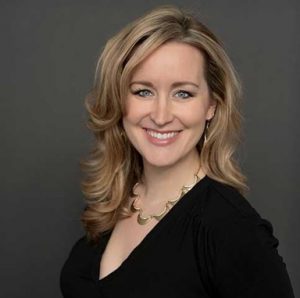 Desai Accelerator, a joint venture between the University of Michigan's Ross School of Business and the College of Engineering, welcomed six teams into its 2018 Summer Cohort and debuted an expanded intern program to support those startups in their development. In this guest post, Angela Kujava shares how the accelerator is addressing gaps in Michigan's entrepreneurial and investment community and introduces the innovative new startups that are joining the 2018 Summer Cohort.
---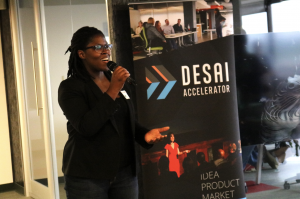 By Desai Accelerator Managing Director, Angela Kujava
Data show a market bubble in angel and seed investing (VC) in the United States from 2012-2016. Beginning in 2014, the trend for both seed and Series A rounds has been fewer –  but larger – deals (often considerably larger). Some argue that the shift is so dramatic that seed rounds "look a whole lot like Series A-sized investments." It's clear that today pre-seed and seed-stage startups face a both wider and deeper gap between raises than even a few years ago.
As an organization dedicated to early-stage companies, we asked ourselves, "If and how we can impactfully respond to this sizeable market adjustment?" Knowing that we do not have the influence to reverse the current investment climate, we realized that we couldn't narrow the gap, but we can arguably extend our considerable resources to make it shallower by providing additional support to our portfolio companies and other startups.
We are now employing an "accelerator + post accelerator" model that explicitly focuses on helping drive companies to their first $1 million in annual revenue or funding. This spring we launched our first post-accelerator master class, targeting CEO development. Led by Ted Dacko, "Achieving Milestones that Matter" is designed to provide specific, individualized attention and group problem-solving to realize the successes that are critical to establishing a growth trajectory in Southeast Michigan. Program framework directly addresses common CEO issues, taking into consideration challenges unique to our region.
The class was offered to CEOs that completed Desai Accelerator programming; the Ann Arbor SPARK acceleration program; and referred portfolio companies of Monroe-Brown Biomedical Seed Fund, First Capital Fund, and PSF 2.0. From March through June 14, CEOs attended and collaborated on shared experiences. We expect to offer the program again after Desai's summer accelerator cohort is complete.
Speaking of the summer cohort, on June 12 we welcomed six new companies to the accelerator. We selected these companies from a competitive, diverse pool of technology-focused applicants from six countries and ten states: about 33% had female founders, 45% were from states other than Michigan, and 60% had founders not affiliated of the University of Michigan.
It is my pleasure to introduce Desai Accelerator's Summer 2018 Cohort:
For more information on the changes we're making, or to be a part of our mission, please feel free to reach out to me.