MVCA is looking for a contract grants manager!
Job Opening: Grants Manager (contract position)
Michigan Venture Capital Association
Ann Arbor, MI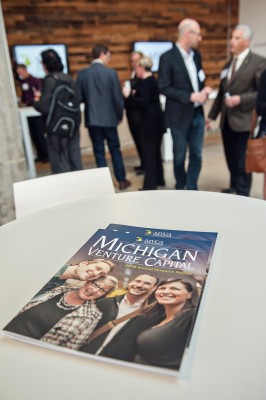 We seek a self-directed and detail-oriented grants manager to work with MVCA to identify and complete grant applications for a contracted period.  This position is part-time, contract position.  Current university students will be considered.
The grants manager will work with MVCA's team of four and will be responsible for identifying and creating responses to a variety of qualified grants.  This position reports to MVCA's associate director.
Job Responsibilities
Work with MVCA to identify target areas of activity that could qualify for grants.
Evaluate and add to MVCA's fundraising matrix to create an exhaustive list of target grants.
Work with MVCA to create submission language and meet applications deadlines.
Key skills and attributes include:
Superior writing and editing skills
Detail oriented
Some experience with successful identification and submission of grants preferred but not necessary; documented grant wins preferred
Experience with Microsoft Office
Exceptional organizational skills
Educational and other requirements:
Undergraduate degree obtained or pursuing – marketing, journalism, communications, or English degrees preferred
Competitive contract offered commensurate with experience.
To Apply:
If interested in applying, please send a resume along with cover letter to Emily Heintz at [email protected].
---
About MVCA
The Michigan Venture Capital Association is a catalyst for building a strong, diverse, and vibrant entrepreneurial and investment community in Michigan.  MVCA members are venture capitalists, angel investors, economic development organizations, higher-education institutions, and industry service providers – all working together to build this community.
Bucking national trends toward declining entrepreneurial activity, Michigan has enjoyed consistent, steady growth in venture capital investment, number of venture capital firms, and numbers of investment professionals.  Michigan's burgeoning community of entrepreneurs, venture capital firms, and angel networks has created an environment ripe with demand for the programs and services the MVCA offers.
MVCA helps build the Michigan entrepreneurial and investment community through advocacy, events, outreach, research, and programs.