Angel investment activity is increasingly important in Michigan's entrepreneurial economy, so we're always pleased when one of our nine Michigan angel groups report exciting news!  The Great Lakes Angels (GLA) are announcing the appointment of Pietro Sarcina as President, effective July 1, 2015; David Weaver will remain as Chairman and Founder.
Weaver reflects, "We are very fortunate to have someone of Pietro's caliber help take a leadership role in GLA. He has many years of diversified global experience as an international banker, a CFO for a fast growth start-up company and an entrepreneur on his own. Pietro has been active in GLA the last few years, in many ways, and will be a welcome addition to the growth of GLA in the Region."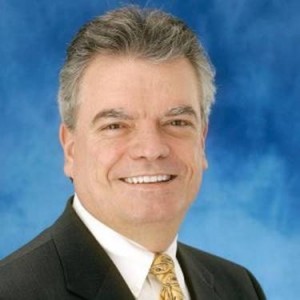 Pietro Sarcina says, "I am truly honored to become the President of the Great lakes Angels and very enthused to contribute to its development and success. I am in a position to bring deep expertise in the fields of finance, M&A, enterprise valuation and strategic planning. At the same time, by leveraging the resources of a large network of influential / industry leaders, I can help the entrepreneurs connect with advisors, mentors, service providers and investors."
About Angel Investing in Michigan
Angel investors in Michigan support companies in a wide variety of sectors. Having a rich pipeline of angel-backed startups across many sectors creates diverse opportunities for later-stage investment by Michigan venture firms.  There are currently 214 startup companies in Michigan that have received funding from a Michigan angel group, a 206% increase in the last five years.  In 2014, there were nine great l Angel Groups in Michigan with 272 Active Angel Investor Members, a 45% increase in membership in the last five years.
About the Great Lakes Angels
The Great Lakes Angels is a nonprofit corporation. The mission is to organize and mentor angel investors and provide a forum for them to grow in knowledge and wealth and foster more of the same – to help invest in entrepreneurial companies in the Region. GLA typically has numerous "deals" presented, high-level content and quality speakers and panelists on key issues of angel investing. Current "Angels" and high net worth "potential Angels" can meet in a confidential and educational environment to discover opportunities for mutual areas of investment. Experts can be identified and shared to assist in due diligence on technologies outside the individual's own comfort zone and help transition investors into new exciting technologies for the growth of companies in the Region and their own personal portfolio.