In this exclusive guest post, Paul Jaques, Conquer Accelerator's Program Director, talks about the accelerator's upcoming season and entrepreneurship at Michigan State University.
---
Share on Twitter: .@MSU_Conquer gears up for its second year, talks about upcoming season & #entrepreneurship https://ctt.ec/BHE0u+
---
The Conquer Accelerator kicks off its second season on June 5th, and over the last few weeks, our team has been preparing 2017's cohort for what to expect: ten weeks of intense one-on-one mentorship, a full program of topic-driven workshops, and talks from leaders within the business community. I'm proud to say we've focused on tailoring the curriculum to the teams, and we're eager to roll out a program centered on preparing these motivated startups to hit the ground running and succeed.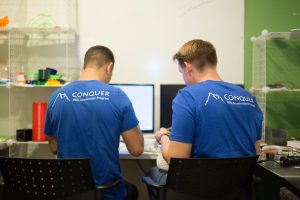 Being an entrepreneur isn't for the faint of heart. Long days bleed into late nights. Anxieties run high. Rejection is the norm. So, it's easy to see why this pursuit isn't for everyone. But for the valiant, we provide a nurturing experience; one that drives our teams to meet—and then exceed—their goals.
A dedicated ten weeks allows these startups to hone their business models; refine their products; discover, acquire, satisfy, and grow their customer bases. Our mentors and leadership team take this opportunity seriously, and we work hard to put the finishing touches on these startups and prepare them for investment.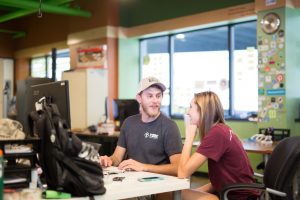 At MSU, we are fueled by student entrepreneurs' curiosity. We've made creative workspaces, like the MSU Hatch and The Hive, which are designed to foster collaboration and provide access to support resources. In these spaces, students are able to experiment, to fail and succeed. Along with creating spaces, last year MSU introduced a minor in entrepreneurship and innovation, solidifying the University's commitment to the entrepreneurial mindset.
If time, one-on-one support, and creative spaces are the bread and butter to a startup's success; then relationship-building is the air it breathes. Startups fail in isolation, which is why the Conquer Accelerator gives cohort participants access to an extensive network of Spartans. In fact, 2017's Conquer Accelerator has secured more than forty professionals, entrepreneurs, and MSU alumni dedicated to the cohort's success.
In April, we announced 2017's at the MSU Innovation Celebration. If you haven't already, I urge you to check out this year's Michigan-based startup teams: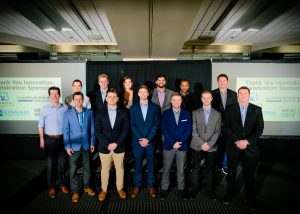 We cannot wait to share this season's successes with you. In fact, we'd love it if you'd follow the journey on our social media channels. You can find us on Facebook, Twitter, and Instagram. 2017's cohort will present new content and fresh experiences, including a new season finale Demo Week roadshow. Once you've followed us on social media, be sure to save the following dates:
August 15th: East Lansing
August 16th: Detroit
August 17th: Grand Rapids