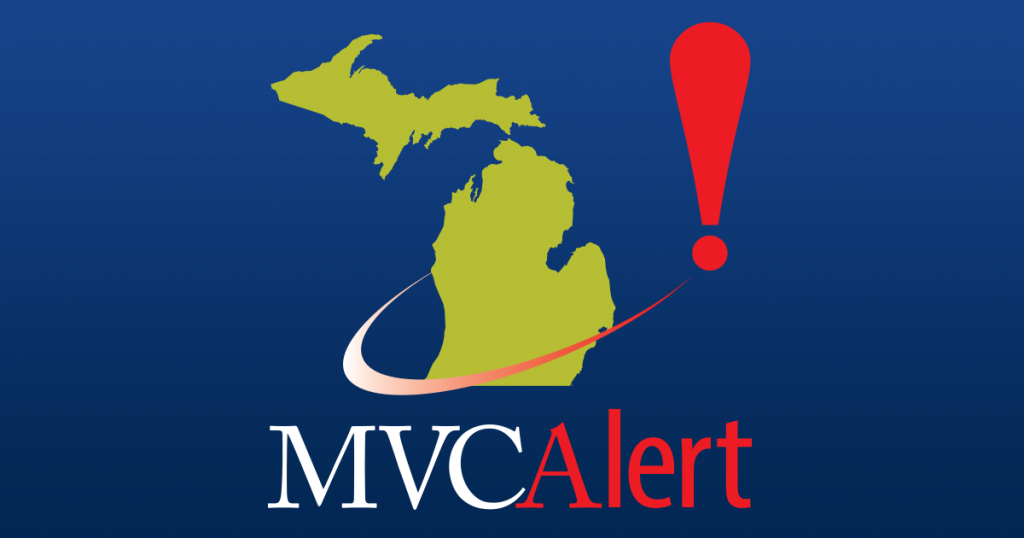 Recently, House legislative leadership introduced a road funding plan (HB 4607 & 4608) that would decimate MEDC's economic, business, community development, job training and entrepreneurship programs through a proposed $185 million reduction in its operational budget.  The House Roads and Economic Development Committee met yesterday and heard testimony from many in the entrepreneurial ecosystem.  As the legislation advances it may become important to engage the Michigan Venture Capital Association (MVCA) membership to oppose the legislation.
Below are talking points, which have been provided by our legislative affairs consultant, Pat Harrington, Muchmore, Harrington, Smalley and Associates (MHSA).
HOW YOU CAN HELP:
Today we are asking you to use any personal contacts you may have with Lansing legislators to contact them by phone or e-mail and let them know how these changes will affect your business.
LEGISLATORS TO CONTACT:
Rep. Jeff Farrington-R Chair, Macomb County
[email protected]
517-373-7768
Rep. Peter Pattalia-R, Alpena, Cheboygan, Presque Isle, Alcona, Iosco Counties
[email protected]
517-373-0833
Rep. Al Pscholka-R, Benton Harbor, Southwest Michigan
[email protected]
517-373-1403
Staffer: Adam Carlson, Senior Budget Director
[email protected]
517-373-5681
Rep. Andrea Lafontaine-R, Macomb and St. Clair Counties
[email protected]
517-373-8931
Rep. Chris Afendoulis-R, East Grand Rapids, Kent County
[email protected]
517-373-0218
Rep. Marilyn Lane-D Vice Chair, Macomb County
[email protected]
517-373-0159
Rep. Scott Dianda-D, Upper Peninsula
[email protected]
517-373-0850
If you have any questions regarding this legislation and its impact on the venture capital and entrepreneurial community in Michigan please contact me.
Maureen Miller Brosnan
Executive Director l Michigan Venture Capital Association
E:  [email protected]
W:  734-585-0324
TALKING POINTS – HB4607 AND HB4608
This reduction in FY 16 funding severely limits the MEDC's ability to have an economic development strategy moving forward.
Furthermore, the bills threaten to eliminate the entire funding source for the Pure Michigan effort, an industry that supports 214,333 jobs in our state.
While quality roads and transportation infrastructure are important to a thriving business climate, now is not the time to eliminate or drastically cut our economic development efforts. Without these critical programs other states will be successful in courting our expanding companies out of state, taking jobs with them and posing a significant threat to our economic recovery.
There are numerous job-creating expansion projects in the pipeline that are currently being courted by other states – with a significant cut or elimination of funding we will lose these jobs and economic growth in our state.
Michigan's economy is recovering, but that recovery is still fragile.
Now is NOT the time to roll back economic development support.
Michigan is consistently in competition with neighboring states for economic development and doing so with a fraction of the resources of those states.