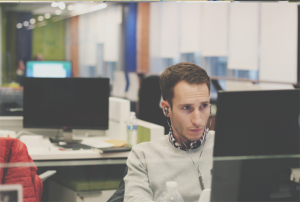 Quikly is a Detroit-based information technology startup that offers a digital marketing platform for retailers that provides limited time deals and discounts. This startup company secured investment from Detroit Venture Partners and went on to receive additional support from Plymouth Growth Partners.
"The investment and expertise from our Michigan investors were pivotal to our company's growth as we matured by enabling us to broaden our technology platform and bring our clients new innovations," said Shawn Geller, CEO of Quikly.
Quikly empowers marketers to consistently acquire, convert, and retain customers, leading to superior ROI. Leveraging elements of consumer psychology, their solutions deliver highly effective and repeatable results across nearly every marketing initiative. Quikly's technology provides an immediate way for brands to boost digital activation and engagement within existing channels like email, social, and mobile to deliver meaningful revenue over a short period of time.  Prominent brands like Domino's, Microsoft, Victoria's Secret, Express, Keds, and McDonald's have leveraged Quikly to achieve unprecedented, immediate, and measurable results.
Quikly was featured in the recent release of the 2017 MVCA Research Report.  Research on Michigan's entrepreneurial and investment community continually shows that being able to adequately fund companies at all stages of growth is critical to developing businesses in Michigan, keeping them in Michigan, and ensuring Michigan's economic health in the long run. The company is growing rapidly -currently employing 30 people in the state –  ramping up its sales and marketing teams, and continuing to enhance its innovative technology.
"Quikly is a great example of Michigan's ability to foster high-growth companies and provide the resources, capital, and connections to help them succeed," said Kevin Terrasi, Partner at Plymouth Growth Partners. "We're thrilled to partner with Shawn and the entire Quikly team."
Many local and national investors have their eyes on the company. Lately, you can't scroll through your newsfeed without seeing Quikly in the headlines:
To find out more, brands and agencies can request a 10-minute demo at http://www.moveQuikly.com. MVCA is excited to see what the next few months bring for this startup company growing right here in Detroit!