Source: Xconomy
Though Michigan's startup community has experienced a ton of growth in the past 10 years, the state remains a place that is "underserved" when it comes to investment capital, says Chris Rizik, CEO and fund manager at Renaissance Venture Capital.
With that in mind, Renaissance partnered with the Michigan Venture Capital Association for the past year to create the Michigan Immersion Days program as a way of luring unfamiliar investors to the state and raising awareness of the many different investment opportunities here. Rizik says so far, it's been a success.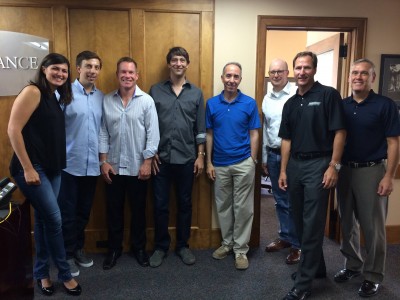 The immersion program has its roots in the relationship between Renaissance and Cintrifuse, a Cincinnati-based entity connecting "the region's high-potential, venture-backable startups to advice, talent, funding, and customers," according to its website.
Three years ago, Procter & Gamble approached Renaissance about helping it create a Renaissance replica in Cincinnati. Cintrifuse is the result, and Rizik says Renaissance and the MVCA liked what it was doing in terms of drawing out-of-state capital to the region.
"Cintrifuse came up with the [immersion program] concept," Rizik says. "We loved it, so we took the idea and tailored it to Michigan."
As part of Michigan Immersion Days, visiting VCs spend roughly 48 hours checking out local talent and technology for potential investment. The program is aimed at top-tier venture capital funds that have expressed an interest in Michigan but lack strong relationships and knowledge of potential deals in the Great Lakes State.
"The idea is, if a VC fund isn't from Michigan, how can we quickly give them a sense of the ecosystem?" Rizik says. "We show them tech transfer programs, accelerators, startups, local venture funds, some of our major corporations, and institutional investors. During the course of the trip, we can really give the investors an understanding of Michigan as a place with good technology and startups in need of venture capital."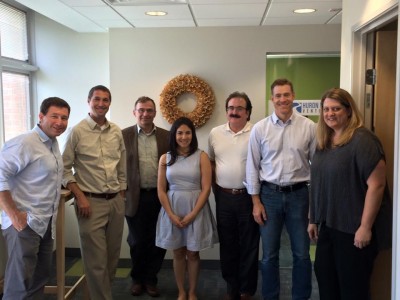 So far, six venture funds have participated: Utah's Pelion Venture Partners, Edison Partners in New Jersey, Boston's Atlas Venture, Chicago's Math Venture Partners, Claremont Creek Ventures in Oakland, CA, and Center Electric in the Bay Area. Rizik says none of the participating VCs have invested in a Michigan company yet, but he expects that to change "very soon."
Rizik says many of the visiting VC firms have had a common reaction once in Michigan. "They didn't realize how much was here, or they're surprised by how much we can show them in such a short amount of time," Rizik says. "They all came away feeling like this is an area where there's a lot of opportunity."
And the immersion program isn't just beneficial to Michigan VCs and startups. The visiting investors often want to get on the radar of Renaissance—a fund-of-funds—just as badly as Michigan wants to promote the quality of investment opportunities in the state.
"Historically, we're just not as connected as we should be in this region," Rizik says. "We don't toot our own horn loudly enough. The immersion program does a little of both. We're showing off what's happening here in an intense manner, which didn't used to happen. They can't help but be impressed by our potential."