By Steve Wilson, Program Director, University of Michigan's Technology and Commercialization Assistance

Michigan entrepreneurs have an option for getting products to market faster, thanks to a matching funds program called Small Company Innovation Program, Technology and Commercialization Assistance (SCIP/TCA; pronounced "skip T-C-A").    In collaboration with the Michigan Economic Development Corporation and funded by the Michigan Strategic Fund, the University of Michigan, Institute for Research on Labor Employment and the Economy (IRLEE), administers the SCIP/TCA for the Michigan Corporate Relations Network (Michigancrn.org).
SCIP/TCA works with assisting Michigan small companies, including startups, to access university resources at any of Michigan's 15 public universities. Resources can include faculty expertise, use of laboratory equipment, testing services, etc., and the university's indirect costs are waived so the entrepreneur's dollar contribution (typically a 1:1 match up to $40K) goes 100% into the project.
We're excited to offer this program to Michigan companies and expect to help companies overcome a common challenge faced by small companies and entrepreneurs – getting research needs met so they can get to commercialization faster. Often, universities have the expertise and facilities that the company needs, but small companies may not be able to afford the cost of conducting research at a university. With SCIP/TCA, Michigan companies reap the benefits of working with a university and we increase the number of university/industry collaborations across the state.
Some examples of university resources that may be utilized are
Materials Science and Engineering Department at Michigan Tech
Smart Sensors and Integrated Microsystems (SSIMS) Program at Wayne State
Sleep and Learning Laboratory at Michigan State
Independent Testing Lab at Saginaw Valley
Lurie Nanofabrication Facility at University of Michigan Ann Arbor
Product Development Center at Lake Superior State
For more information about the program, please contact Giovani Ortiz at [email protected], Kristin Burgard at [email protected]  and/or visit the website at  www.michigancrn.org/scip/index.php.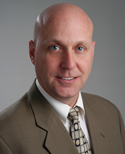 With a minor in avionics technology, Steve started his professional career at McDonnell Douglas, first in manufacturing then as a flight test engineer. He later completed a bachelor's degree in mechanical engineering from Cal-Poly and went on to manage the design office and key programs for the Boeing Company. After earning an MBA from Pepperdine University, Steve participated in an executive rotation program at Boeing that included two years each managing manufacturing, product development, supply chain, finance, sales and marketing, and strategic planning. He then operated his own consulting firm, which led to a transition from a consulting contract with the University of Michigan (now Ross) business school to a permanent position at the university. For the past 12 years, Steve has developed and executed business assistance programs at the University of Michigan, Institute for Research on Labor, Employment and the Economy (IRLEE). Currently at the University of Michigan IRLEE, Steve directs Technology Innovation and Commercialization Services, including the Small Company Innovation Program (SCIP)/Technology and Commercialization Assistance (TCA) and First Customer Programs.