University of Michigan students are teeing up their venture capital investment proposals in anticipation of the upcoming 2018 Financing Research Commercialization Pitch Competition on Wednesday, Dec. 12!
This year, 14 highly competitive teams of graduate and undergraduate students in Professor David J. Brophy's Financing Research Commercialization practicum will go before a panel of 24 judges to present their strongest, most-strategic fund-raising pitches for venture capital financing.
The event will kick off at 6 p.m. in the Ross School's Blau Auditorium. Members and friends of the U-M student, faculty and alumni community are welcome to attend.
Each student team has been working closely with the founder(s) of a Michigan-based, early-stage startup for the entire semester to help jump-start the company's growth. A number of the participating startups are University spinouts that are commercializing new technologies and research discoveries.
Over the course of the practicum, the students have assisted these emerging companies in refining business plans and market-entry strategies, accelerating the commercialization of research discoveries and disruptive technologies, and raising venture capital to fund expansion.
To move the needle on startup development, the teams needed to conduct due diligence, calculate valuation, develop financial plans and make key strategic decisions. Seasoned mentors helped the students put their textbook theory into practice.
The high-stakes 2018 Financing Research Commercialization Pitch Competition represents the culmination of months of hard work and collaboration. Each team stands ready to take on the capstone challenge in hopes of emerging as the top-ranked contestant in the pitch competition.
The practicum's goal, according to Professor Brophy, is to give emerging, fast-growth companies a fresh set of eyes, minds and hands that can help them progress "the next mile" to raise external equity capital. Students, in turn, benefit from their action-based learning experience, which prepares them to become successful leaders of their own entrepreneurial enterprises in the future.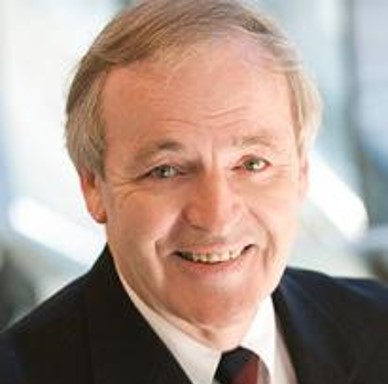 "In an action-learning setting, this unique course succeeds in teaching students and entrepreneurs, as working partners, how to prepare and position high-potential, emerging growth companies to raise their first (Series A) venture capital, a critical milestone in the company's growth," Professor Brophy explains. "Our objective is to help local market companies directly and to prepare U-M students to be fundable founders and venture investors in their own right."
This year, a panel of 24 judges will assess and rank the students' investor pitches and offer helpful feedback. Judging panelists come from the wide range of Michigan venture capital investors: corporations such as Stryker and DowDuPont, investment partnerships from the Michigan Venture Capital Association, and an array of angel investment groups and high net worth individuals.
Since its inception in 2004, Professor Brophy's course has provided student-led business-development and capital-raising assistance to 205 early-stage companies, including 50 ventures that have procured their targeted funding. More than 1,100 U-M students have gone through the practicum and become part of the Michigan Ross Center for Venture Capital and Private Equity Finance (CVP) "Next Mile to Funding" venture capital network.
For more information, contact Professor David Brophy at [email protected] or 734.764.7587 or Karen Phelps at [email protected] or 734.763-0267.