Ann Arbor, Mich. – XanEdu, a leader in learning content customization and mobile delivery, today announced $8.1 Million in funding from new and existing investors including Plymouth Ventures and Superior Capital Partners. This new investment comes as XanEdu extends its platform for secure mobile content customization and delivery to meet growing demand in the corporate learning and development, higher education, and K-12 markets.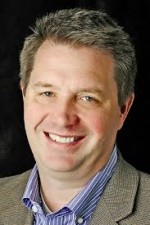 "Across these business and education markets we see a rapidly-growing need for a secure and easy-to-deploy solution to the challenge of making learning content more accessible and more relevant," said John DeBoer, XanEdu CEO. "Learning and skills acquisition are now on-going, lifelong imperatives for companies and individuals who wish to remain competitive and relevant in today's economy. As students and professionals work harder to stay in step, they are demanding content that is efficiently tailored to their learning needs and available on demand via the mobile devices that are central to their lives. Simultaneously, organizations are seeking more cost-effective ways to deliver learning content while improving learning outcomes. XanEdu's platform has been designed to meet these needs while enabling rapid deployment and assuring content security."
Investors are equally confident in the success of secure mobile content delivery and are aware of the overwhelming need for this technology as our society moves to a mobile world.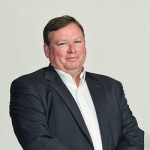 "We recognize XanEdu's unique ability to grow their already-strong position in higher education and extend their brand into the massive corporate learning and development and K-12 markets," said Mark Horne, Managing Partner of Plymouth Ventures and XanEdu's Chairman. "Of the millions of higher education learners XanEdu has served during the last 15 years, many are now in corporate positions in which they must meet the constant need to maintain and grow the skill and knowledge of their associates. XanEdu led the evolution of digital/mobile course materials when they were students, and today XanEdu's secure and easy-to-deploy mobile delivery platform can help them lead mobile learning initiatives in their organizations without lengthy adoption cycles and technology overhead."
With this investment, XanEdu will aggressively add new features and functionality to its platform to deliver increased value to all of its markets, while expanding sales and marketing efforts in the corporate learning and development and K-12 markets.

---
About XanEdu: 
Every year, XanEdu helps 630,000+ learners at more than 1,000 organizations receive tailored learning experiences when and where they matter most. For over 15 years, colleges and universities, K-12 schools, and corporations have used XanEdu's cloud-based mobile content customization and delivery platform and professional services to create and deliver relevant, effective, and engaging learning materials. XanEdu is based in Ann Arbor, MI and is a privately held company.