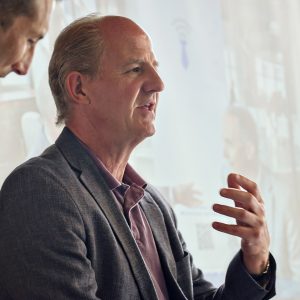 Erik Lundberg, University of Michigan Endowment
Chief Investment Officer
Erik Lundberg is the Chief Investment Officer at the University of Michigan, responsible for directing and overseeing the University's $9.4 billion in investment programs which includes the 7th largest endowment among U.S. educational institutions. His primary responsibilities include developing and implementing asset allocation for all of the University's investment programs, evaluating current and prospective investment managers, exploring alternative investment strategies, and ensuring successful communication and relations with the University and its Investment Advisory Committee. Prior to joining the University in 1999, Mr. Lundberg held several positions with Ameritech's investment office, which was charged with overseeing $22 billion in pension and other plan assets. His responsibilities there included leading global asset allocation activities and managing the company's U.S. and non-U.S. equity programs.
---