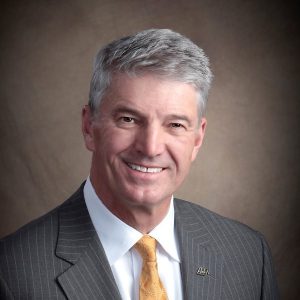 Mike Jandernoa
Lifetime Achievement Award
Michigan has experienced investors, like Mike Jandernoa, who are playing a critical role in building Michigan's entrepreneurial and investment community.  The lifetime achievement nominees are individuals who formed the foundation of Michigan's entrepreneurial and investment community, paving the way for the next generation with their leadership and expertise.
Mike Jandernoa is an investor, board member, entrepreneur, and mentor who is committed to Michigan's entrepreneurial and investment community, the vitality of the state, and building connections to grow Michigan's economy. He is the former Chairman of the Board and CEO of Perrigo Company, the nation's largest manufacturer and marketer of store brand over-the-counter drug and nutritional products. He serves on the Board of Directors of Business Leaders for Michigan, Cirius Therapeutics, Metabolic Solutions Development Company, and Spectrum Health System.  He is also the founder of Jandernoa Entrepreneurial Mentoring, co-founder and Board member of both Grand Angels and Bridge Street Capital Partners, managing general partner and board member of Hopen Life Science Ventures, and founder and Chairman of 42 North Partners, a family office focusing on investments, entrepreneurship, and community.
---