Millendo Therapeutics, Capital Event of the Year!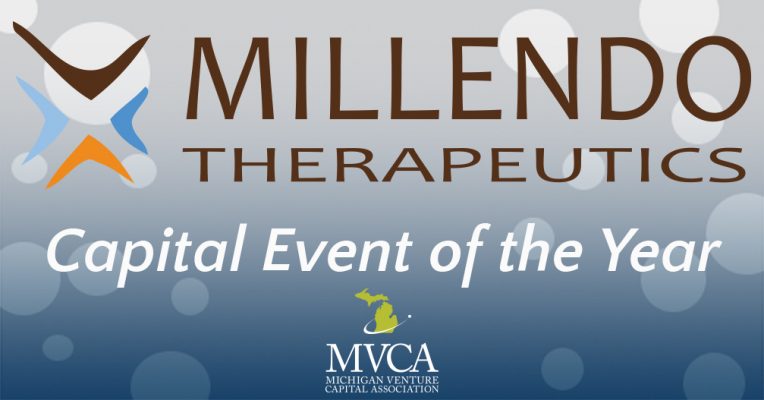 ---
Finding drugs to improve the quality of life for patients with endocrine diseases with few or no treatment options, can be a noble but resource-intensive task.  For Ann Arbor-based Millendo Therapeutics, a $62 million Series B financing announced in January 2016 moved the biotechnology company a little closer to that goal and earned it the 2016 MVCA Capital Event of the Year Award.
New Enterprise Associates led the round and Renaissance Venture Capital Fund and 5AM Ventures helped fund the deal, which was the state's largest healthcare deal in 2016, and the largest VC financing round ever in the state. The capital helped double the size of the Millendo team, allowing the company to continue development of first-in-class treatments targeting Polycystic Ovary Syndrome (PCOS), Congenital Adrenal Hyperplasia, Endogenous Cushing's Syndrome, and Adrenocortical Carcinoma.  Significantly, Millendo recently initiated a large, international Phase 2b human clinical trial of MLE4901, a drug it licensed to fight PCOS, the most common endocrine disease in women.
---
---
Posted October 5, 2016
in
MEMBER NEWS
|
MVCA NEWS
|
MVCA Events
|
Uncategorized