Significant capital events are fueling the growth of Michigan's entrepreneurial community.
Michigan companies are revolutionizing industries ripe for innovation. The Capital Event of the Year Award recognizes the significant financing milestones enabling companies to grow and excel in Michigan. The following nominees are innovative companies supported by Michigan-based investors that are revolutionizing industries.
---
And the nominees are…
Cirius Therapeutics
Cirius Therapeutics is a life science startup with research and development operations in Kalamazoo that raised $40.5 million in venture capital last year. Cirius, formerly called Octeta, is a spin-out of Metabolic Solutions Development Company's clinical assets. This startup company secured investment from Michigan-based Hopen Life Science Ventures and went on to receive support from Renaissance Venture Capital Fund in addition to attracting significant out-of-state investment.  Early investment from Michigan venture firms enabled the company's world-class team of drug developers to create groundbreaking treatments that have the potential to impact patients globally. This growing startup company currently employs four people in Michigan and plans to continue Phase IIb clinical trials, which have over 150 patients enrolled to date.
Deepfield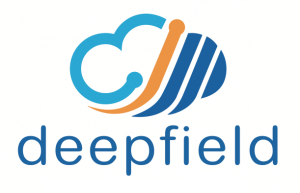 Deepfield is an information technology startup that had one of the most impactful exits in the Southeast Michigan community in the past decade. Deepfield launched at University of Michigan and secured early investment from Resonant Venture Partners, Mercury Fund, and RPM Ventures. With its cutting-edge technology, the company revolutionized the networking industry, paving the way for software-defined networking solutions by offering real-time analytics and performance monitoring for customers. Deepfield exemplifies a successful venture-backed startup that was a result of experienced serial entrepreneurs. In only five years, the company grew to 65 employees and was acquired by Nokia in 2017.
LLamasoft

LLamasoft, an information technology startup and global leader in supply chain modeling and design software, announced investment and partnership with TPG Capital in 2017, the global private equity fund of leading alternative asset firm TPG. LLamasoft secured early investment from Augment Ventures, MK Capital, and Invest Detroit. Investors helped with creating new financing opportunities with Nike Ventures and Square 1, directing growth strategies and recruiting new talent for the company. Combined with the executive team's strategic vision, hard work, and execution, the company has achieved tremendous success. The company has delivered over 10-fold increase in revenue and over 10-fold increase in investment value. This growing startup company currently employs over 400 and has plans to hire additional 100 – 150 new talent in the next year.
---