Meaningful, effective connections between research, talent and capital are critical to the growth of Michigan's entrepreneurial economy.
This year's awards ceremony recognizes entrepreneurs who are taking risks and driving innovation in high-tech industries, capital events that are fueling the growth of Michigan's companies, and the lifetime achievements of notable investors from the state. This year, MVCA added a new award – Community Impact Award – to recognize organizations, events, or individuals that create the meaningful, effective connections necessary to build Michigan's entrepreneurial economy.
---
And the nominees are…
Accelerate Michigan Innovation Competition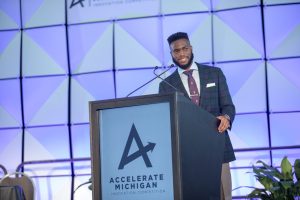 Accelerate Michigan Innovation Competition (AMIC), a program of Invest Detroit, is the largest gathering of high-growth, high-tech startups and venture investors in the state, and awards $1,000,000 in cash & in-kind prizes through its pitch competition. Accelerate Michigan serves as the premier venue to showcase Michigan innovation, and provides early-stage companies with the exposure, funding, and mentorship critical to success. Since 2010, Accelerate Michigan companies have generated more than 1,000 jobs throughout the state and have gone on to raise more than $550 million in capital. Through the strong support of partners, collaborative investors, and a burgeoning tech sector, Accelerate Michigan is recognized as a pillar of the region's startup community.
Michigan Growth Capital Symposium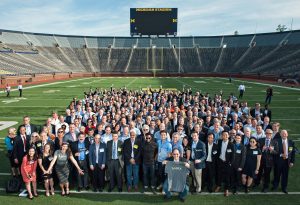 Michigan Growth Capital Symposium (MGCS) has been at the core Michigan's entrepreneurial and investment community since 1980 and connects early-stage companies with venture capitalists and strategic investors from Michigan, the Midwest and across the USA. Most recently (2017), MGCS teamed with the Coulter Investment Forum to host 500 investors, entrepreneurs, university tech transfer offices and researchers from across the nation. The Symposium is the longest running university-linked "venture fair" and is the connection point in the Michigan entrepreneurial community for high-potential companies, c-suite level executives, and drivers of innovative research across a broad range of sectors.
Heads up – MGCS is on May 15-16, 2018 – Register Here!
Techstars Mobility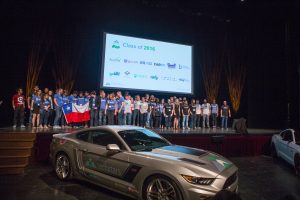 Techstars Mobility is a mentorship-driven accelerator program and is part of the global Techstars network. Techstars Mobility invests globally in startups transforming the future of mobility and transportation. Since June 2015, the program has invested $2.6M in 33 startups from six different countries that have raised a total $40M. All 33 startups have come to Detroit for 90-days to accelerate their businesses. Techstars Mobility has engaged over 200 mentors from across the region and facilitated over 5,000 meetings between startups and investors/industry professionals at their office in downtown Detroit. Because of the program, seven companies have opened offices in Detroit, two permanently relocated here, SPLT and Lunar, who now employ 40 individuals in downtown Detroit. Techstars Mobility is on a mission to break down silos around the region and create a greater entrepreneurial community.
Heads up – Techstars Mobility's Demo Day is on October 18, 2017 – Register Here!
---