Findings from Michigan Venture Capital Association Show 50 Percent Increase in Number of Startups in Detroit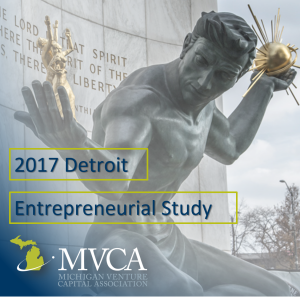 For Immediate Release July 10, 2017 – Ann Arbor, MICH. – The Michigan Venture Capital Association today unveiled the findings of its 2017 Detroit Entrepreneurial Study, a comprehensive analysis of Detroit's entrepreneurial and investment community. Results revealed rapid growth of Detroit's entrepreneurial and investment community with a 50 percent increase in the number of startups in the area over the last three years. These findings suggest the city is becoming an increasingly attractive location for entrepreneurs who are looking for an energetic, vibrant city to locate, live, and launch their companies.
Share on Twitter: .@MichiganVCA 2017 Detroit #Entrepreneurial Study Reveals Rapid Growth of Investment & Entrepreneurial Community https://ctt.ec/Kfk43+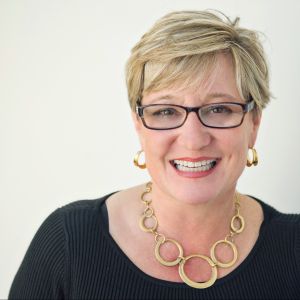 Investment Fuels City's Expansion and Vision
According to the study, 25 percent of venture-backed startups in Michigan are emerging from the Detroit area. Over half these startups are in the startup/early stage, indicating the companies are earning revenue from operations and are approaching cash flow positive. To support these growing companies, Detroit will need to improve access to capital to fund its fastest-growing businesses and bolster the city's economic prosperity. Data from the study indicates the heightened demand for funding from new startup companies, coupled with the need for follow-on funding by existing enterprises that are entering their next stages of growth, exceeds what is currently available. These findings reflect the need for additional funds to ensure the success of Detroit's many venture-backed companies.
"The 2017 Detroit Entrepreneurial Study shows the incredible momentum occurring in the city's entrepreneurial community," said MVCA Executive Director, Maureen Miller Brosnan. "Detroit has long been at the forefront of innovation, and it is becoming the ideal place to build a business. Our goal is to connect entrepreneurs with investors to open the door for greater economic opportunities for all members of the community."
2017 Detroit Entrepreneurial Study Key Findings
There are currently 35 active venture-backed startups in Detroit. This represents 25% of the startup companies growing in Michigan.
In the last three years, there has been a 50 percent increase in the number of Detroit-based startup companies.
There are five venture firms headquartered or with an office in the Detroit area. These venture firms represent 15 percent of the firms in Michigan.
In the last year, 14 startups in Detroit received more than $62,000,000 from venture capital firms.
Currently, 43 percent of the startup companies that have received venture capital funding in Detroit are information technology companies, while 23 percent are life science companies.
Over 50 percent of the startup companies in the Detroit area are in the startup/early stage.
Spotlight on Detroit: Responses from Entrepreneurs and Investors
"Detroit's evolution toward becoming a premier hub for entrepreneurial and investment activity in Michigan has been a long time coming. The talent and networking opportunities in the city provide new startups a strong base to grow and make an immediate impact on Detroit's economic resurgence. We've already seen the positive impact made by the influx of entrepreneurs investing in the future, and it's only going to accelerate going forward. We expect the startup landscape to continue to grow and define Detroit as a nationally recognized startup destination." – Gabe Karp, Partner at Detroit Venture Partners
"It's incredibly rewarding to invest and attract companies like Lunar Labs to Detroit. The entrepreneurial resurgence coupled with Fortune 500 dominance of the region is a powerful combination fueling the growing startup community across Michigan. Techstars Mobility will continue to invest worldwide in founders helping them to succeed in the Michigan ecosystem." – Ted Serbinski, Managing Director of Techstars
"Launching a telecom startup from scratch isn't an easy feat – it's expensive and time-consuming. With the support from venture capital investors, we were able to alleviate the 'fight to survive' feeling and focus on building a product people love without limitations." – Hunter Rosenblume, CEO of Lunar Labs
"We continue to be inspired by Waymark's creative vision and transformative approach to digital advertising. It's no surprise the company has garnered lots of demand in such a short period of time, and we're thrilled to see the national recognition Waymark has received from prominent leaders in the industry. Waymark is an excellent example of the innovation and momentum that's emerging from Michigan's startup community." – Lindsay Aspegren, Co-founder, and Partner at North Coast Technology Ventures and Waymark Board Member
"Quikly is a great example of how the Michigan entrepreneurial community is working together to foster young, high-growth companies and provide the resources, capital, and connections to help them succeed. We're thrilled to partner with Shawn and the entire Quikly team." – Kevin Terrasi, Partner at Plymouth Growth Partners
"The investment and expertise from our Michigan investors was pivotal to our company's growth as we matured by enabling us to broaden our technology platform and bring our clients new innovations." – Shawn Geller, CEO of Quikly.
For more information and a look at the complete 2017 Detroit Entrepreneurial Study, visit www.michiganvca.org/research/detroit-study/.
---
About Michigan Venture Capital Association
The Michigan Venture Capital Association (MVCA) is a non-profit trade organization designed to increase the amount of capital and talent available to venture and angel investors for the funding of Michigan's most innovative entrepreneurs, as well as to work closely with them to transform breakthrough ideas into new companies and industries that drive Michigan job creation and economic growth.  MVCA membership includes private and corporate venture capital funds, angel investors, universities and economic development participants, and service providers. More than 400 individuals are members of MVCA, representing over 100 organizations across the nation. For more information, visit www.MichiganVCA.org.
Questions? Contact:
Amber Pineda
Marketing and Communications Manager, Michigan Venture Capital Association
O: 734-585-0324