The 2016 presidential election may have given Michigan an instant starring role in the national political conversation, but its position in the national venture capital community has been steadily growing for years.  That esteem, along with its growing influence in national industry trends, brought NVCA Vice President of Government Affairs Justin Field to Michigan in February, to brief MVCA members about relevant public policy initiatives at the national level.  He was joined on the dais by NVCA Board Director Jan Garfinkle, MVCA member and Arboretum Ventures founder and managing director, MVCA Lobbyist Pat Harrington, Muchmore, Harrington Smalley & Associates (MHSA), and Tony Grover, MVCA Chairman and RPM Ventures Managing Director.
Momentum 2021 – Advocacy
Tony Grover is MVCA Chairman and the managing director of RPM Ventures.  Grover joined the event to share the importance of Michigan's investment community coming together to forge a state and national policy agenda that will benefit the entrepreneurial community in Michigan. With single party control of the executive and legislative branches both in Michigan and nationally, MVCA's Advocacy Team expects to see major legislation in 2017, including a comprehensive tax reform bill and changes to immigration laws.  "We want to start the conversation with the venture capital community early so we can work together to make Michigan a great place for entrepreneurs to start and grow tech companies," Grover said.
He explained that the MVCA board just completed a new 5-year strategic plan, Momentum 2021, which expands MVCA's commitment to being the voice of the entrepreneurial and investment community.  "Part of that plan outlines MVCA Legislative Priorities for the next five years, with an MVCA Advocacy Team led by Pat Harrington and Evie Sweeney at Muchmore Harrington combined with the MVCA staff:  Maureen, Emily, Molly and a new Marketing and Communications Manager who will be joining us by March 1," Grover remarked.  "Momentum 2021 assures that MVCA is the voice of the venture and angel investment communities in part by advocating for policies to strengthen the entrepreneurial and investment community."
NVCA Legislative Initiatives
Justin Field is NVCA's Vice President of Government Affairs.  NVCA has worked closely with MVCA on national legislative initiatives and Field joined this event to provide an update on NVCA legislatives initiatives and federal policies that affect the Michigan entrepreneurial and investment community, including:
Field acknowledged that the new administration has many asking what may happen in federal policy, and he believes any new initiatives must share the entrepreneurial and investment community's agenda of supporting new company formation and making existing businesses more competitive.  Field said: "We have seen challenges early to our priorities in immigration, free trade and net neutrality.  We are also concerned about investment in research. But on the positive side, we see some significant opportunity for regulatory relief and IPO market reform.  The great unknown is tax reform.  Will it be a challenge or an opportunity?"
Field said NVCA will take a message to policymakers that "any tax reforms must avoid discouraging new company formation through ideas such as increasing taxes on carried interest capital gains or repealing the QSBS rules.  Capital formation for startups is critical, particularly in Michigan."  The goals of tax reform are job creation, economic growth and enhanced international competitiveness, and Field says the entrepreneurial community has a huge impact on all of these objectives.  Young companies create an average of three million new jobs a year and account for most net new jobs created in the U.S. economy.  Tax policy is one of the most powerful economic levers available to policymakers, Field said, and ignoring new company formation in a major tax bill directed at economic growth would be a significant missed opportunity.
MVCA Legislative Initiatives
Pat Harrington, MVCA's lobbyist, has worked closely with MVCA on legislative initiatives since 2009.  Harrington joined this event to provide an update on MVCA's current legislatives issues and state policies that affect the Michigan entrepreneurial and investment community.  "Now is the time to leverage the solid relationships we have with our state legislature and members of the Michigan Congressional delegation, develop relationships with other stakeholders and start educating gubernatorial candidates about the issues that affect venture and angel investors," Harrington said.
Recent MVCA Advocacy Team Activities
In 2016, the MVCA Advocacy Team continued to create awareness about the need for continued state investment in entrepreneurs by spending time in Lansing and at the Mackinac Policy Conference talking to legislators.  Harrington reported that Tony Grover and Maureen Miller Brosnan also met with then-State Budget Director John Roberts to discuss the possibility of a future public-private fund of funds. On behalf of MVCA's angel investors, MVCA and MHSA advocated for the The Angel Investment Program (HB 5786 and HB 5787, which successfully passed in the House Tax Policy Committee), with testimony was provided on behalf of MVCA by Maureen Miller Brosnan, Jody Vanderwel and Skip Simms.  While those bills languished on the House floor, the Senate unanimously passed a resolution recognizing April 17-23 as Michigan Venture Capital and Angel Investment Week, thanks in large part to Senator Rebekkah Warren's sponsorship.
Activities Ahead for MVCA Advocacy Team
Harrington said the MVCA Advocacy Team will continue to develop a comprehensive legislative advocacy plan designed to bring the benefits of early-stage investing to the attention of state and national legislators.  Passing new state legislation that creates a public-private fund of funds and an angel investment program will certainly be on the agenda.
2016 Election Impact
While we are still not certain exactly what a new president with new priorities will mean for Michigan, we do know Michigan's entrepreneurial infrastructure could be impacted both positively and negatively by the stated policies of the Trump administration. Potential positive impacts could include President Trump's on-shoring of the manufacturing sector back to the U.S., along with the proposed massive $1 trillion infrastructure investment in public private partnership over the next 10 years. Potential negative impacts include tax reforms on carried interest, the impact of lower tax rates on strategic economic development federal tax credits and changes to trade agreements and immigration policy. At the state level, last month Governor Rick Snyder presented his seventh State of the State address.  The State of the State address is important in helping us understand where the Governor's priorities are and where MVCA members might find their issues aligning or conflicting with his agenda.
Legislative activity to keep an eye on:
Unfunded Liabilities – Michigan's funding of long term liabilities risks its' fiscal future. State unfunded liabilities, such as retiree pensions and other post-employment benefits (OPEB), limit the state's ability to invest in education, economic development or infrastructure.  According to Gov. Snyder, 334 communities across the state have unfunded liabilities totaling more than $14 billion. He recently created a commission to address the issue, which would include local government officials, legislators and local employees.
Infrastructure – Governor Snyder addressed the need for infrastructure updates and the creation and implementation of an integrated asset management pilot program.
Economic Development – The importance of building an entrepreneurial and investment community and diversifying the state's economy was mentioned in the State of the State address, followed by a discussion of the importance of mobility.
Focus on Mobility – The key is to grow a new Michigan economy by leveraging assets with the greatest potential to meet future global economic needs. In Michigan, auto research and development has exploded with a focus on mobility.

In December 2016, the Legislature approved multiple autonomous vehicle legislative proposals, including the acquisition of Willow Run for a new testing and production facility, as well as the designation of highway test tracks in metro Detroit.
The governor's goals are to establish Michigan as the global center of mobility by retaining and attracting auto assembly plants; attracting a federal connected vehicle research facility; and increasing the production of talent, attracting venture capital.

Jobs  – The speech also embraced a strategy for growing the state's economy by identifying opportunities based on Michigan's unique assets with the highest potential to create thousands of good paying jobs. The framework for a New Michigan economy highlights six areas identified by Business Leaders for Michigan, an organization MVCA is closely aligned with on policy issues.
Incentives – Governor Snyder indicated his support for transformative tax incentives to revitalize downtown areas within the state. This could be helpful in creating the "cool communities" needed to foster the growth of entrepreneurism.
Advocacy Beyond 2017
Harrington told MVCA members what they could do to help grow the entrepreneurial and investment community in Michigan:
Build relationships with the Michigan Congressional delegation
Continue supporting and participating in MVCA's education and advocacy efforts with Michigan legislators
Develop relationships with other business stakeholders that are committed to improving the entrepreneurial and investment community and diversifying the state;
Continue telling the MVCA success story of its members; and,
Begin building relationships with and educating the 2018 candidates for governor. Lay the groundwork for the next governor to support a public-private fund of funds approach and other MVCA entrepreneurial agenda priorities.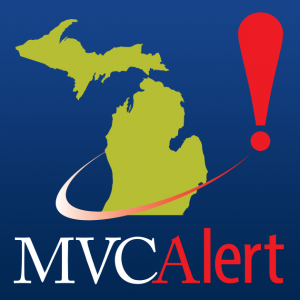 Michigan is a new American political battleground, and MVCA and NVCA will be partners in a coordinated effort to forge a policy agenda that will benefit the entrepreneurial community in Michigan. Look for periodic MVCA "Legislative Alerts" to provide opportunities for member engagement and to take positions protecting our venture capital and angel investment community on important policy battles in the months and years ahead.