2017 Bronze Service Provider Member

An entrepreneurial, full service law firm that provides strategic legal services to high-growth and innovative businesses and investors in technology, advanced manufacturing, and food product industries, among others, Clark Hill has more than 350 attorneys and professionals nationwide.  The firm's innovative E2 program is designed to help early stage and mid-sized companies overcome today's obstacles to meet tomorrow's goals. Managed through a dedicated, single point of contact, E2 assists emerging enterprises and entrepreneurs in solving business problems, executing business strategies and achieving critical business objectives.  E2 strategies and solutions take into account the possibility of extraordinary growth, while at the same time providing protection against downturns in the economy or changes to the business landscape.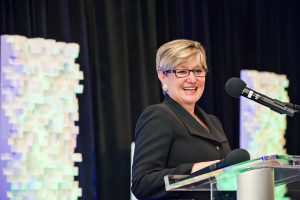 "With offices in four locations in Michigan, Clark Hill is easily accessible to MVCA members as a source for expert legal advice," says Maureen Miller Brosnan, executive director of MVCA.  "Its E2 program is exactly the sort of focused service that entrepreneurs need to efficiently launch and manage their high growth, high potential businesses here in Michigan."
Each year, the MVCA Membership Committee and MVCA Board of Directors extends a limited number of invitations to a carefully curated selection professional service firms.  These are elite organizations who have been identified by MVCA as being valuable partners within the entrepreneurial and investment community.
MVCA and its membership are grateful to our valued 2017 Service Provider Members and thank Clark Hill for their involvement in the Michigan entrepreneurial and investment community!
---
About 2017 Service Provider Membership
As a Bronze Service Provider Member, Clark Hill receives exclusive access to MVCA events, brand exposure on MichiganVCA.org and at MVCA events, and premium ad placement in the two most sought after resources for the entrepreneurial and investment community in Michigan, the MVCA Annual Research Report and Landscape Guide and much more!  The number of service provider members is capped by MVCA to guarantee sector exclusivity and access to the MVCA membership, providing superior relationship building opportunities. To explore the levels of MVCA Service Provider Membership available, please visit our benefits page.