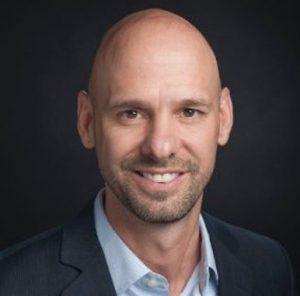 Accelerate Michigan Innovation Competition (AMIC) is now accepting applications for its ninth annual pitch competition! In this exclusive guest post, Martin Dober of ID Ventures discusses the competition's new format, which puts a focus on relationship building between entrepreneurs and investors. Read on to find out all the details about this year's event and how to apply!
---
By Martin Dober, ID Ventures Senior Vice President & Managing Director
Last week, we started accepting registrations for the ninth annual Accelerate Michigan Innovation Competition!  This year, the competition is on November 13 at the newly iconic Lexus Velodrome in Detroit.  In addition to the elements we all know and love – seeing amazing pitches from the finalists and companies being awarded a staggering $1 million in cash and prizes – Invest Detroit is introducing a few new elements to the competition this year designed to provide further value to the companies participating in the competition.
While funding is a critical element to launching and scaling a business, building a strategic network of experienced investors, mentors and subject-matter experts is equally essential for entrepreneurs to grow their company. This year, the 24 semi-finalist entrepreneurs will be able to showcase their companies in addition to meeting one-on-one with fellow entrepreneurs, investors, business acceleration resources, and experts in their specific sector during an afternoon of carefully curated meetings. The new format allows startups more individual time with investors and high-profile mentors as well as the chance for investors to introduce their firms to multiple new companies in a streamlined manner.
After the meetings, the entire community will gather over a beverage of choice to find out the six finalists and watch as they present during the seated dinner. After dinner, we will announce the winners of the competition and celebrate their success over dessert.
Important Dates:
ID Ventures ask of you:
We are looking for companies to apply that are beyond proof of concept, have raised <$2 million in capital investment, have <$5 million in annual revenue, have the potential to achieve >$10 million in revenue within 5 years, and are scale-able, technology-based businesses.
See you on November 13!
---
About Accelerate Michigan Business Competition
Accelerate Michigan Innovation Competition, a program of ID Ventures, is a competition that supports Michigan's entrepreneurial ecosystem by offering entrepreneurs the opportunity to showcase their companies to investors while building connections with entrepreneurs, business acceleration resources, and experts in their sector during carefully curated individual meetings.  For more information, visit www.acceleratemichigan.org.
About ID Ventures
ID Ventures, the venture team of Invest Detroit, supports promising Michigan-based high-tech startups through investment capital and programs that strengthen the startup ecosystem. As a collaborative investor and community partner, our approach is to provide inclusive access to resources for Michigan entrepreneurs with high-growth potential.
Questions?
Contact EntryPoint for Accelerate Michigan at [email protected]