Essential Solutions is a premier retained executive search firm specializing in the placement of highly qualified leaders for venture capital firms and global companies in industries such as autonomous vehicles, artificial intelligence, sensors, virtual reality, IoT, cloud infrastructure, software defined networking, security, storage, SaaS, digital health, wireless, semiconductors, and related industries. The Essential Solutions advantage ensures fast delivery of highly skilled candidates with outstanding qualifications to complete executive teams and drive company success. Their deep networks, robust and efficient search processes, and professional commitment ensure rapid delivery of superior, highly qualified candidates. Essential Solutions utilizes a collaborative process, leveraging the talent, contacts, and knowledge of their entire team of senior search professionals on every search.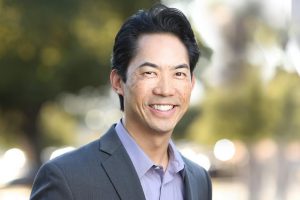 Aaron Woo, founder of Essential Solutions in 1992, leads their team of senior search professionals who each bring a blend of technical and search experience plus a personal commitment to their clients' success. With hundreds of filled searches, they have mastered the art of conversation, and their long-term relationships, energy, and ingenuity are their recipe for success.
"ESI has partnered with leading-edge technology startups and venture firms for over 25 years.  We've had the privilege of building many startups from inception up through significant exits including IPOs on a global basis.  In the past, we partnered with a leading Michigan based venture capital firm to help them successfully build out the management team for one of their portfolio companies that was a spin-out from University of Michigan", says Aaron Woo, Founder and CEO of Essential Solutions.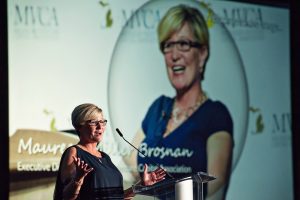 "Attracting top talent is a key element to building a strong entrepreneurial and investment community in Michigan," said MVCA Executive Director, Maureen Miller Brosnan. "Organizations like Essential Solutions are critical to growing a vibrant venture and angel investment community in the state."
Each year, the MVCA Membership Committee and MVCA Board of Directors extend a limited number of invitations to a carefully curated selection of professional service firms.  These are elite organizations who have been identified by MVCA as being valuable partners within the entrepreneurial and investment community.
MVCA and its membership are grateful to our valued 2018 Service Provider Members and thank Essential Solutions for their involvement in the Michigan entrepreneurial and investment community!
---
About 2018 Service Provider Membership
As a Silver Service Provider Member, Essential Solutions receives exclusive access to MVCA events, brand exposure on MichiganVCA.org and at MVCA events, and premium ad placement in the two most sought-after resources for the entrepreneurial and investment community in Michigan, the MVCA Annual Research Report and Landscape Guide and much more!  The number of service provider members is capped by MVCA to guarantee sector exclusivity and access to the MVCA membership, providing superior relationship building opportunities.  To explore the levels of MVCA Service Provider Membership available, please click here.