Association Appoints Healthcare Industry Veteran as New Chairman of its Board of Directors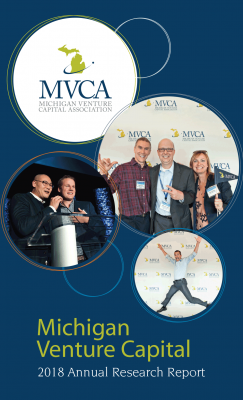 Ann Arbor, MI – April 18, 2018 – Michigan Venture Capital Association (MVCA), the nonprofit trade association founded in 2002 to increase the amount of capital and talent for Michigan's entrepreneurial and investment community, today announced the release of its 2018 MVCA Research Report. The study collects data from all 29 Michigan venture capital firms and provides an in-depth analysis of investment activity occurring in the state. The report finds that Michigan's entrepreneurial community has continued to grow in the last five years, but there is a heightened need for additional capital to fund new and existing companies in the state. In addition to its release of the 2018 MVCA Research Report findings, the association appointed Tom Shehab, M.D. of Arboretum Ventures as its new chairman.
"The data in the report shows Michigan is driving innovation and creating an attractive startup environment for entrepreneurs," said Tom Shehab, MVCA chairman and managing director of Arboretum Ventures. "While Michigan has the fundamental elements needed to build a robust economy – research, talent, and ideas – increasing capital availability for Michigan entrepreneurs remains a top priority to ensure the state's economic health in the long run."
Increasing Capital Availability Helps Fund Michigan Entrepreneurs
According to the report, approximately $627 million of additional venture capital will be required in the next two years to adequately fund the growth of Michigan's 134 venture-backed startups. However, there is $403 million of venture capital available for existing portfolio companies that are based not only in Michigan but across the United States – highlighting a significant gap in funding necessary to fuel the growth of Michigan startups.
Successful Fundraising by Michigan Venture Capital Firms is Critical to the Continued Growth of Michigan's Economy
Total venture capital under management in Michigan is $3.9 billion. Of this, 84 percent has already been invested or reserved for existing companies, leaving $604 million available for new startups. To support the demand for capital from high-tech, high-growth companies launching in Michigan, local venture firms are targeting to raise $657 million in 2018.
MVCA Executive Director Maureen Miller Brosnan added, "Michigan investors are trailblazers who are vital to building Michigan's entrepreneurial community. Local investors are often the first to identify innovative companies emerging in the state and have the networks necessary to support their growth through deal-leadership and connections to potential out-of-state syndicate partners to help companies stay in Michigan rather than relocate to other areas where they may find greater funding sources."
Key Findings from the 2018 MVCA Research Report:
There are 134 venture-backed companies in Michigan.
68 startups received $179 million of venture capital investment in 2017, a 100 percent increase over the last five years.
$11.4 million was invested in eight Michigan startup companies led by a diverse CEO.
There are 29 venture capital firms headquartered or with an office in Michigan.
Total capital under management in Michigan in 2017 was $3.9 billion.
Every $1 invested in a Michigan startup by a Michigan-based venture capital firm attracts $3.83 of investment from outside of Michigan.
472 of venture firms from outside of Michigan have invested in Michigan-based startups, a 376% increase over the last five years.
There is a total of 87 venture capital professionals and 797 angel investors in Michigan.
There was $41 million of angel investment in 70 Michigan startups in 2017.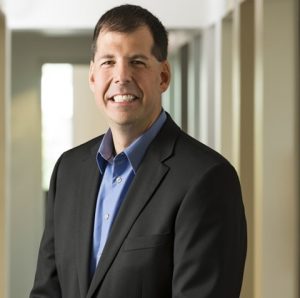 Tom Shehab Appointed as Chairman of MVCA Board of Directors
Dr. Shehab joined Arboretum Ventures in 2014 as a principal and became managing director in 2017. He is also a board member for several healthcare-focused organizations, including SonarMD, Aira Tech, Lucina Health, and nVision Medical. He is a former practicing physician and healthcare executive who has over a decade of experience working in a number of healthcare-related ventures. Dr. Shehab has worked in a number of healthcare-related ventures and has extensive clinical, healthcare administration and operational expertise that he applies to investing in medical device and IT-enabled healthcare companies. Most recently, Dr. Shehab served as chief of staff for more than a thousand physicians at St. Joseph Mercy Hospital in Ann Arbor and as the chair of medicine for Integrated Health Associates (IHA), a multi-specialty group consisting of over 300 providers.
---
About Michigan Venture Capital Association
The Michigan Venture Capital Association (MVCA) is a nonprofit trade organization founded in 2002 to increase the amount of capital and talent available to venture and angel investors for the funding of Michigan's most innovative entrepreneurs. The organization works closely with entrepreneurs to transform breakthrough ideas into new companies and industries that drive Michigan job creation and economic growth. MVCA membership includes private and corporate venture capital funds, angel investors, universities and economic development organizations, and service providers. More than 400 individuals are members of MVCA, representing over 100 organizations across the nation. For more information, visit www.MichiganVCA.org.
Media Contact:
Amber Pineda
Marketing and Communications Manager, Michigan Venture Capital Association
o: 734-585-0324