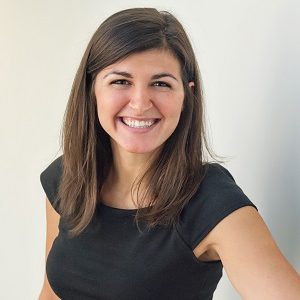 Each year, MVCA takes a deeper dive looking at the findings from the MVCA Annual Research Report, a study that provides an in-depth analysis of investment activity occurring in the state, through a series of research posts. The data in the report shows that while Michigan is growing many of the fundamental elements needed for a robust economy, there are talent and capital challenges the entrepreneurial and investment is facing. In addition to the hardcore data analysis, I surveyed the partners at the 29 venture capital firms in Michigan to find out what they are experiencing in the current early-stage investment climate across the state and how that is affecting their confidence levels about fundraising, investing, and hiring. 
---
Here's a synopsis of the findings: 
Overall
63% of VC partners feel that, in the last three years, Michigan's entrepreneurial & investment community has improved.  No one reported it was worse, but 38% of partners did feel there was some stagnation and it had neither gotten better or gotten worse.
Anecdotally, local venture investors see a steady drumbeat of improvement in the community, including experienced talent, capital, and research needed to build a strong entrepreneurial and investment community.  Increasing presence of angel investors and university engagement is promising; however, they noted many obstacles slowing the growth of the community.  Overall, venture partners feel there is a serious lack of experienced entrepreneurial executives and capital availability.  Compared to the larger entrepreneurial hubs, there is a lack of entrepreneurs who have experience building companies to a successful Series A financing; however, there is also a limited amount of A round investors with the money to invest in those companies when they get there.
Fundraising
Most firms in Michigan are either actively fundraising or are preparing to raise their next fund.  Of the firms that are going to be fundraising between now and 2020, 64% felt confident in their firm's ability to raise this fund and 71% felt that, even if they were less than confident in their ability to raise the fund, they did feel confident they could successfully fundraise while maintaining an office and venture professionals in Michigan.  The lack in confidence may be related to the fact that 67% of partners at Michigan venture capital firms feel less than confident that they could raise money from Michigan-based individuals, family offices, fund of funds, or large corporations.
According to the 2018 MVCA Research Report, in 2017, venture firms with a presence in Michigan were targeting to raise a total of $369 million.  The total amount reported to have been raised in 2017 was $202 million –  45% less than targeted.
Talent
84% of VC partners feel at least somewhat confident in their firm's ability to find and hire top-tier talent for their firm's Michigan office.  On the flip side, 84% of VC partners feel less than confident they can do the same for their Michigan portfolio companies.
---
After reflecting on this data, we asked a few local investors and entrepreneurs to elaborate, publicly, on the results of the survey. Specifically, we asked:
How confident are you in the flow of investment and talent pool in Michigan?  Overall, do you feel the entrepreneurial & investment community in Michigan is getting better or worse?
Managing Director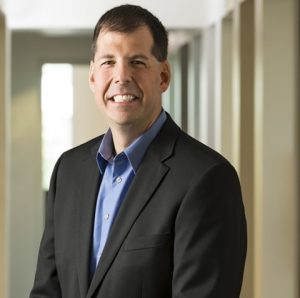 "Now is not the time to fall asleep at the wheel.  As I review the 2018 MVCA Research Report, I see continued progress and potential, but one of my key impressions is that we need to be mindful of the risks to our entrepreneurial ecosystem.  Entrepreneurs can't turn their vision into reality without adequate capital to fuel the growth.  While the venture capital community in Michigan has grown over the last decade, it is not large enough to sustain all of the needs of the companies located in the state.  A robust VC presence in Michigan not only supports the ecosystem through direct investment but also attract substantial outside capital.  Our recent annual report shows that for every dollar a Michigan-based VC invests in Michigan it attracts $3.83 in outside capital.  This statistic is an excellent metric of success in attracting outside capital, but outside investors require more than promising start-up companies.  They want to co-invest with local VCs and want to be sure that Michigan is a terrific destination for their investments.  We need to continue state-wide support of the venture capital and angel investors to benefit the entrepreneurs, the ecosystem, and our economy."
CEO& Co-founder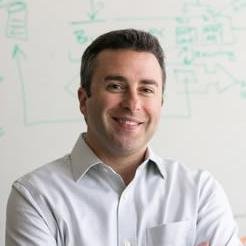 "I put the onus on founders, plain and simple.  If you're choosing to launch your business here, and it is a conscious decision, after all, you are implying this is the best place for your business; thus, the community affords you the resources to be successful here.  While it's great many of us [startups] want to contribute to Detroit's "comeback" the truth is, nobody here is giving handouts.  It shouldn't be any surprise that the investment community here is conservative.  Why?  Because their LPs are conservative.  Sure, you could argue "venture capital" by definition is high-risk, but look at the investments (or lack thereof) placed by firms in our region – many were playing-it-safe.  For the layman, there's a herd mentality in fundraising; nobody wants to help until you don't need it – nobody wants to be first, and nobody wants to be left out.  So, what is a startup trying to raise money in the Midwest to do?  Be bold.  In the early innings, its all about your story, so make it great.  Have strong opinions that are loosely held.  Without objective evidence validating your business model, its pure speculation – so be provocative.  Articulate how your team is uniquely prepared for the challenge, and how you know the market, past/present/future and present a vision for how you are going to exploit an underserved market opportunity and quickly gain an unfair advantage.  Classic challenger sale.  It simply has to be plausible.  Oh, and by the way – you must believe it yourself, with confidence and conviction.  Nobody wants to pass on the next Duo in this town.
Personally, I believe there is money sitting on the sidelines, in Michigan, and beyond – that can't get deployed fast enough.  Why?  Because we haven't given them a good enough reason to do so.  Now is not the time to whine about the investment climate. Instead, take that chip on your shoulder and show everyone here why they are missing out on a great opportunity – then prove it, even if it means you need to raise money from outside the region, or dare I say it – move your business.  Don't be a martyr, we don't need entrepreneurial wannabe's, saying they can't attract talent or raise money here; we need operators, grinders, heads-down, 100-hour week, no bullshit, no happy hour SWEAT.  If you believe you have an investable business, prove it – for yourself, and our community.  If we, together, can launch, scale and exit businesses here, we'll force investors to sit up in their chairs and take notice, and start deploying [founder-friendly] money with the valuations necessary to create an even playing field for all parties.  Actions speak louder than words."
Managing Director & Senior Vice President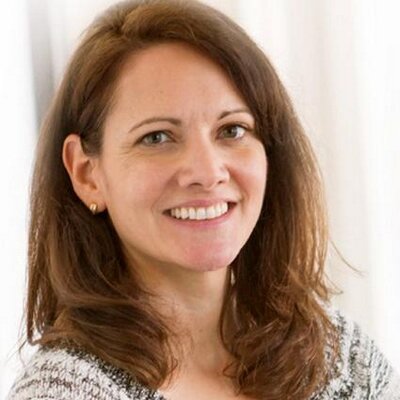 "Michigan is a great place to start a tech company.  We are seeing entrepreneurs moving their businesses to Michigan (Workit Health and Elevada were both started in California) due to the lower cost of operating a business and the available technical talent.  In addition, the venture community has grown significantly since I joined the ecosystem back in the late 90's.  The State of Michigan's investment in a venture capital fund of funds significantly increased the number of venture firms actively investing in Michigan startups, helping attract nearly 480 venture firms from outside of the state to invest in Michigan-based startups.
A point I can't underscore enough is the importance of having a strong local investment community.  Out-of-state venture firms look to local angel and venture capitalists to fund earlier rounds and reduce their investment risk by being the hands-on partner with the startup.  Unfortunately, without strong regional leads, the ability to attract out-of-state venture capital diminishes.  With the loss of the next state fund-of-fund, we are seeing the number of active A and B round investors declining.  The risks are high and seed-funded startups are starting to feel the pinch of fewer potential investment partners in the region.
The decrease in A and B round capital available is also increasing the time it takes for our entrepreneurs to raise the follow-on capital they need, and at the level needed to be competitive.  It doesn't matter if a Michigan startup company has the 'best' technology if they do not have the funding needed to grow their companies.  Thus, while I remain optimistic about the quality of companies we are seeing started in Michigan, we must focus resources on ensuring there is enough capital across the funding stages to help drive success for our startups."
Kyle Hoff, Floyd
Co-founder and CEO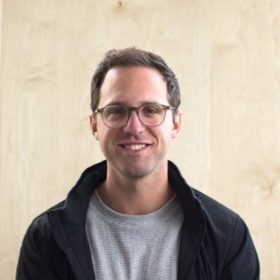 "While being based in Detroit has made it more challenging to raise capital, the silver lining is that these constraints have pushed us to be more disciplined and creatively resourceful as we scale Floyd. From our early conversations with seed funds in Michigan, we found a focus on tech investing that followed the trends in the Valley. We were never going to move from Detroit—it's been a part of our DNA since launching out of a garage in Corktown. Furniture is an industry that had few venture-backed precedents when we were starting out, and it was certainly an uphill to get the attention of funds. With that said, Ikea does $40b in revenue a year. They see close to 1 billion customers enter their stores annually, a level of users far beyond some of your biggest tech platforms. Waves are being made in consumer goods & e-commerce all around the country, disrupting legacy industries, from Amazon to Casper to Glossier. The lack of early interest from the Michigan venture community forced us to think more strategically about who we wanted to invest & how we could find partners that aligned with the mission of what we are building. This led us to Joe Gebbia, a co-founder of Airbnb; an amazing strategic partner in Michigan-based La-Z-Boy; 14W, a fund in NYC with some of the best e-commerce experience in the country. And we found incredible partners from Detroit in Beringea and DVP.
"SE Michigan isn't going to be Silicon Valley, nor should it be. Extraordinary industries and innovations have been birthed from this region for a century, not by following what was happening in other parts of the world, but by leading and testing new possibilities."
Managing Director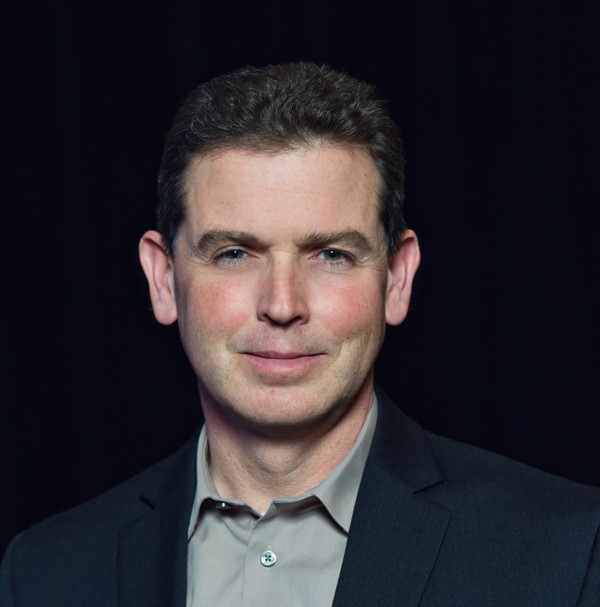 "Yes, I agree the Michigan entrepreneurial & investment community is continuing to improve although progress across the three foundational pillars of a strong entrepreneurial ecosystem – research, talent, and capital – is not always uniform.  At this point in time, research is towering above our available talent capabilities and capital falls somewhere between the two.
In both academia and industry, Michigan has a significant amount of innovative research, which are the seeds for future startup companies.  In academia, there is an additional challenge as many of the innovative research projects have difficulty crossing from the bench to a viable prototype; however, there are a growing number of university commercialization grant programs that have helped with some of this (although we need much more).
A bigger challenge in Michigan is the for more experienced entrepreneurs, product managers and startup executives (the talent) willing to devote their lives to the next 'big idea' and move the research from concept and prototype and find the appropriate product-market fit that could yield a successful business.  These individuals are appearing in our ecosystem more and more both from previous startup experiences in Michigan and relocating from the Coast.  Sometimes these individuals appear with their own idea ready to go, and in other cases, more frequently, they are looking for the next big idea and many of us spend time connecting them with individuals focused on the innovation.  The trick, of course, is that talent must fall in love with the innovation which isn't always the case.
Capital in the region is improving and I agree that many of the funds should feel optimistic in their ability to raise their next venture fund (if not, why would they be putting themselves through the effort?). That said, many of our venture funds are young and lack the historical returns to give the Michigan-based individuals and family offices confidence to invest locally; however, we are seeing more family offices look at individual manager track records and the early performance returns in order to place their bets locally.  The entrepreneurial and investment community will get better over time; however, continued support from the Michigan Legislature of our entrepreneurial and investor ecosystem can help accelerate this which will ultimately help grow our local economy.
We're going to get there; I'm confident of that.  There is momentum in all three areas for sure!"
Managing Director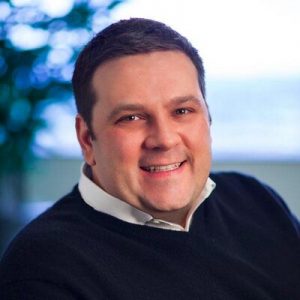 "I'm encouraged by signals that the funding environment for seed and very early-stage investment in Michigan is improving.  We've seen an uptick in sourcing activity from angel and private offices, as well as a mix of new funds both in and outside of Michigan, focused on Michigan-based companies.
While fresh capital and new investment will catalyze the entrepreneurial ecosystem and expand the investment base over the long run, real deficiencies exist today that challenge young, growing companies.  Though there are more sources of early-stage capital, it's not clear to me if there are enough established, professional firms capable of writing the follow-on checks to provide sustained momentum for growing companies.  Similarly, it seems to me that often in the Midwest, entrepreneurs have to work harder for smaller checks than better-established investment ecosystems – and when entrepreneurs have to spend their time fundraising, it takes real focus and resources away from growing their businesses.
To build the culture of growth and entrepreneurship in Michigan, we will need to build on our velocity and level up fundraising efficiency, investment networks, and mentorship for those writing – and cashing – early investment checks."