by Martin Dober, Senior Vice President, Invest Detroit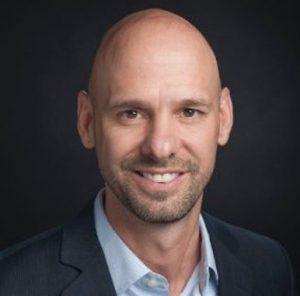 This year, the Accelerate Michigan Innovation Competition (AMIC) is celebrating 10 years of innovation in Michigan! The competition is on November 13 at Detroit's recently renovated State Savings Bank. To qualify, we are looking for companies that have:
A strong proof of concept
Raised less than $3 million in capital investment
Less than $5 million in annual revenue
Potential to achieve more than $10 million in revenue within five years
Scalable, technology-based businesses
If this description fits your company, please register and apply!  Registration only takes 5 minutes and the deadline to register is August 16 so check it out!  Even if your startup doesn't qualify at this time, please help us spread the word by following @AccelerateMICH and using the hashtag #AccelerateMICH!
Important Deadlines and Dates:
We streamlined the registration and application process, so entrepreneurs aren't wasting any of their valuable time.
Check out photos from the 2018 Accelerate Michigan Innovation Competition:
While funding is a critical element to launching and scaling a business, building a strategic network of experienced investors, mentors and subject-matter experts is equally essential for entrepreneurs to grow their company. This year, ID Ventures is partnering with the MVCA to provide the 24 semi-finalists with a private investor networking reception on the evening of November 12. Additionally, semi-finalists will receive complimentary tickets to the 2019 MVCA Annual Awards Dinner following the private reception as a warmup to AMIC!
During the competition, the semi-finalists will:
Showcase their companies in two separate one-on-one meetings with investor judges
Attend a series of six carefully curated one-on-one meetings with fellow entrepreneurs, investors, business acceleration resources and experts in their specific sector
This new format allows startups more individual time with investors and high-profile mentors as well as the chance for investors to introduce their investment firms to multiple new companies in a streamlined manner.
The evening of November 13, the entire community will gather to watch highlights of the 24 twenty-four semi-finalists and hear the six finalists announced. Then, attendees will enjoy a seated dinner featuring presentations from the semi-finalists.  After dinner, we will announce the winners of the competition and celebrate their success over dessert.
See you on November 13!