2020 Silver Service Provider Member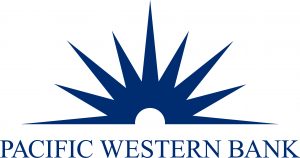 Pacific Western Bank is a commercial bank with over $25 billion in assets. The Bank offers a broad range of loan, lease and deposit products and services through 74 full-service branches located throughout the state of California, one branch in Durham, North Carolina and numerous loan production offices across the country. Our Community Banking group provides real estate and commercial loans, as well as comprehensive deposit and treasury management services to small and medium-sized businesses primarily through our California-based branch offices. Our National Lending group provides asset-based, equipment, real estate and security cash flow loans and treasury management services to established middle-market businesses on a national basis. Our Venture Banking group offers loans and a comprehensive suite of financial services focused on entrepreneurial businesses and their venture capital and private equity investors, with offices located in key innovation hubs across the United States. For more information about Pacific Western Bank, visit pacwest.com.
Each year, the MVCA Membership Committee and MVCA Board of Directors extends a limited number of invitations to a carefully curated selection of professional service organizations.  These are elite organizations who have been identified by MVCA as being valuable partners within the entrepreneurial and investment community.
MVCA and its membership are grateful to our valued 2020 Service Provider Members and thank Pacific Western Bank for its involvement in the Michigan entrepreneurial and investment community!
---
About 2020 Service Provider Membership
As a Silver Service Provider Member, Square 1 Bank receives exclusive access to MVCA events, brand exposure on MichiganVCA.org and at MVCA events, and premium ad placement in the two most sought after resources for the entrepreneurial and investment community in Michigan, the MVCA Annual Research Report and Landscape Guide and much more!  The number of service provider members is capped by MVCA to guarantee sector exclusivity and access to the MVCA membership, providing superior relationship building opportunities.  To explore the levels of MVCA Service Provider Membership available, click here.