2020 Bronze Service Provider Member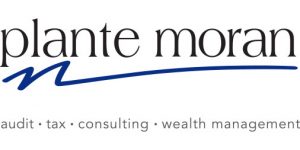 Plante Moran has built a national practice from their Midwestern footprint and has become the 14th largest certified public accounting and business advisory firm in the country. Via their multidisciplinary engagement teams, clients work with professionals with a range of expertise to solve problems in a variety of areas including commercial diligence, cybersecurity, medical device consulting /commercialization operations, tax and accounting, employee benefits, global sourcing, or mergers and acquisitions.
Venture capital investors and fund managers rely on Plante Moran for audit and taxes services, and to understand the nuances in each investment transaction. Plante Moran's professional teams are accustomed to working in the industry of the target business and know what to look for in the due diligence process while remaining in compliance with standards. In addition, Plante Moran's cybersecurity consultants help fund managers and entrepreneurs make sure they are compliant with security and privacy regulations and protect the confidentiality, availability, and integrity of their information and IT assets.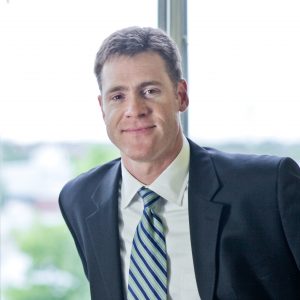 Plante Moran has long been a supporter of programs in Michigan that help grow the entrepreneurial economy, including sponsorship of Invest Detroit's Accelerate Michigan competition and a $25,000 in-kind donation of services to the top five winners of the contest.  The firm also works with many members of the MVCA community, including Huron River Ventures (HRV).  HRV co-founder, Ryan Waddington, says Plante Moran has been HRV's auditor since its founding and can be a good fit for small, emerging fund managers.  "Their audit work has been informed, diligent, thorough, on time and on budget.  We look forward to working with PM in the future," he says.
Each year, the MVCA Membership Committee and MVCA Board of Directors extends a limited number of invitations to a carefully curated selection of professional service firms.  These are elite organizations who have been identified by MVCA as being valuable partners within the entrepreneurial and investment community.
MVCA and its membership are grateful to our valued 2020 Service Provider Members and thank Plante Moran for its involvement in the Michigan entrepreneurial and investment community!
---
About 2020 Service Provider Membership
As a Bronze Service Provider Member, Plante Moran receives exclusive access to MVCA events, brand exposure on MichiganVCA.org and at MVCA events, and premium ad placement in the two most sought after resources for the entrepreneurial and investment community in Michigan, the MVCA Annual Research Report and Landscape Guide and much more!  The number of service provider members is capped by MVCA to guarantee sector exclusivity and access to the MVCA membership, providing superior relationship building opportunities.  To explore the levels of MVCA Service Provider Membership available, click here.