2021 Gold Service Provider Member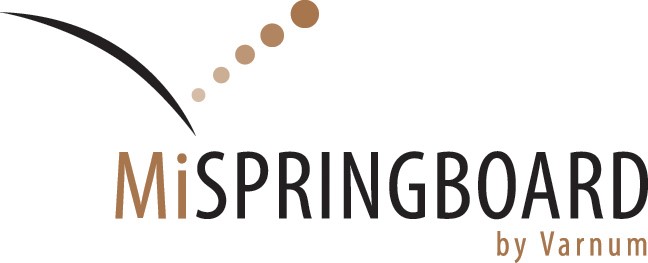 With 177 lawyers located in eight offices throughout Michigan, Varnum Law serves members of Michigan's entrepreneurial and investment community with innovative programs and high quality legal counsel and has been a member of MVCA since 2016.  Varnum assists emerging companies with all aspects of raising capital, as well as entity formation, shareholder agreements, intellectual property and employment matters. They also work directly with venture capital firms, private equity funds, banks and other lending organizations on their legal needs.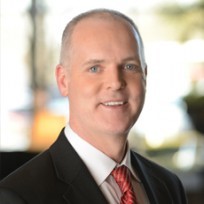 As part of its ongoing commitment to supporting startups in Michigan, Varnum created MiSpringboard, a statewide initiative designed to remove some of the barriers associated with starting a business by providing free legal services to Michigan startups.  Launched in 2011 as a way of helping Michigan's then-struggling economy, Varnum pledged to give $1 million in free legal services to businesses and individuals.  In 2016, Varnum renewed its commitment to Michigan startups by dedicating a second $1 million in free legal services through the MiSpringboard program.
Varnum Partner Matt Bower, whose practice focuses on entrepreneurs and startups, works extensively with MiSpringboard. "For most of our MiSpringboard clients, we are helping them with the building blocks of getting their company off the ground," Bower said. "Once that groundwork has been laid, an emerging company is much better able to get traction and attract investors or other financing."
MVCA members rely on Varnum Law for guidance and advice throughout the stages of their business.  MVCA member firm Huron River Ventures has relied on Varnum to provide fund and portfolio company support since its founding in 2010.
Each year, the MVCA Membership Committee and MVCA Board of Directors extends a limited number of invitations to a carefully curated selection of professional service firms.  These are elite organizations who have been identified by MVCA as being valuable partners within the entrepreneurial and investment community.
MVCA and its membership are grateful to our valued 2021 Service Provider Members and thank Varnum Law for their involvement in the Michigan entrepreneurial and investment community!
---
About 202 Service Provider Membership
As a Gold Service Provider Member, Varnum Law receives exclusive access to MVCA events, brand exposure on MichiganVCA.org and at MVCA events, and premium ad placement in the two most sought after resources for the entrepreneurial and investment community in Michigan, the MVCA Annual Research Report and Landscape Guide and much more!  The number of service provider members is capped by MVCA to guarantee sector exclusivity and access to the MVCA membership, providing superior relationship building opportunities.  To explore the levels of MVCA Service Provider Membership available, click here.