2020 Bronze Service Provider Member

Arthur J. Gallagher & Co. an international service provider plans, designs, and administers a full array of customized, cost-effective property/casualty insurance and risk management programs. The company also furnishes a broad range of risk management services including claims and information management, risk control consulting and appraisals to help corporations and institutions reduce their cost of risk. In addition, the company assists clients in all areas of their employee health/welfare and retirement plans, including plan design, funding and administration.
Gallagher has operations in 49 countries and, through a network of correspondent brokers and consultants, Gallagher offers client-service capabilities in more than 150 countries around the world. Some of the company's offices are fully staffed with sales, marketing, claims, loss control and other specialists; some function as servicing offices for the various divisions.
Since 1961, Gallagher has been helping clients mitigate risk and build better workplaces by creating new opportunities to cost-effectively attract, engage and retain the best talent in their field. Gallagher started trading on the NYSE under the symbol AJG in 1984.
Gallagher has maintained its steady growth through new business development and acquisitions, acquiring dozens of independent employee benefits consulting, human resources, consulting firms and allied service providers. This strategy means we employ some of the brightest minds in the employee benefits and HR consulting business, and can serve clients through an expanding local office presence, as well as our national and multinational practice and service groups.
As an industry-leading provider of employee benefits brokerage, HR consulting and administrative services, we are well-positioned to develop and administer programs that support a marketplace advantage for your organization.
Company Culture and Philosophy
The ideals, principles and values embodied by Arthur J. Gallagher are part of our corporate DNA. Gallagher's approach to business, cultivated through three generations of family leadership, is centered on creating relationship value as true partners with clients.
Gallagher's interactions with you will be straightforward and candid. By earning clients' trust, we've sustained a reputation for ethics and transparency — in fact, Gallagher was the first insurance broker named to the Ethisphere® Institute's annual list of the World's Most Ethical Companies in 2012, and has earned this recognition for eight consecutive years, through 2019.
Today's marketplace requires a trusted partner committed to making a genuine difference employee wellbeing and the bottom line. Gallagher combines innovative solutions, thoughtful advice and honest business practices to minimize risk and help fuel your growth.
The Gallagher Mission
We are an international sales and marketing company that plans and administers cost-effective, differentiated property/casualty and human resource risk-management programs as brokers, consultants, and third-party administrators.
Our mission is:
TO: Provide superior, cost-effective risk management products·and services that meet the ever-changing needs of our current and prospective clients, while continuing to strive for the highest professional excellence in the delivery of those products and services.
TO: Provide our employees with an opportunity for professional growth, personal satisfaction, and financial security.
TO: Build and maintain long-lasting, consistent, honest, and profitable relationships with our insurance markets that we recognize play a crucial role in meeting our clients' risk management needs.
TO: Grow shareholder value by increasing our·client base, dedicating ourselves to increased productivity, profitability, and professionalism resulting in long-term earnings-per share growth.
We will accomplish our mission with the kind of leadership that will ensure perpetuation of our corporate culture and to create and maintain a "Gallagher Team" that is the very best at what we do.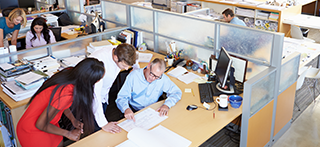 Each year, the MVCA Membership Committee and MVCA Board of Directors extend a limited number of invitations to a carefully curated selection of professional service firms.  These are elite organizations who have been identified by MVCA as being valuable partners within the entrepreneurial and investment community.
MVCA and its membership are grateful to our valued 2020 Service Provider Members and thank Gallagher for their involvement in Michigan's entrepreneurial and investment community!
---
About 2020 Service Provider Membership
As a Bronze Service Provider Member, LSG Insurance Partners receives exclusive access to MVCA events, brand exposure on MichiganVCA.org and at MVCA events, and premium ad placement in the two most sought after resources for the entrepreneurial and investment community in Michigan, the MVCA Annual Research Report and Landscape Guide and much more!  The number of service provider members is capped by MVCA to guarantee sector exclusivity and access to the MVCA membership, providing superior relationship building opportunities.  To explore the levels of MVCA Service Provider Membership available, click here.