Venture capital firm and MVCA member, Augment Ventures, announced today that their team still proudly supports LLamasoft and has maintained their investment in the Ann Arbor-based startup company following the news that TPG Capital, the global private equity fund of leading alternative asset firm TPG, partnered with LLamasoft.
With over 700 customers around the world, LLamasoft provides innovative software solutions that help companies think more clearly about their supply chain operations and make better decisions to improve service, reduce cost and mitigate risk. LLamasoft's technology includes Supply Chain Guru, the global standard for supply chain design, and this year LLamasoft is rolling out multiple new disruptive applications in the areas of supply chain visibility, planning, and demand planning. The innovation behind these new applications was driven by collaboration with clients across multiple industries and aided by an investment from Goldman Sachs' Merchant Banking Division in 2015.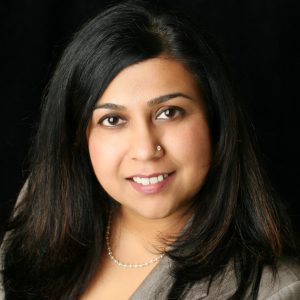 "Augment Ventures helped orchestrate LLamasoft's first round of funding and has been an active participant in our journey here in Ann Arbor. LLamasoft is proud of the leadership position we've established and of our pipeline of innovative products set for release this year. We look forward to continuing to drive value for our customers," said Don Hicks, CEO of LLamasoft.
"Augment is excited about this next phase of growth for LLamasoft and our team is proud to continue supporting this successful startup company," said Sonali Vijayavargiya, managing director of Augment Ventures. "Their success is an example of why our firm focuses on investing and supporting innovative new early stage, capital efficient companies in the Software, Software Enabled Hardware, and Physical and Material Science Innovations space."
---
About LLamasoft, Inc.
LLamasoft software helps organizations worldwide design and improve their supply chain operations. LLamasoft solutions enable companies across a wide range of industries to model, optimize and simulate their supply chain network, leading to major improvements in cost, service, sustainability and risk mitigation. Headquartered in Ann Arbor, Michigan, LLamasoft is a leader in supply chain excellence and innovation, advancing technology focused on continuous improvement of enterprise supply chains for the world's largest organizations.
About Augment Ventures
Augment Ventures is an early-stage venture capital fund that invests in high caliber and passionate entrepreneurial teams. The Fund invests in breakthrough products in Software, Smart Hardware, and Physical Science. Augment portfolio companies are driven to transform and impact productivity and quality at our work and home. The Fund works alongside it's entrepreneurial teams to build teams, acquire customers and secure funding for growing business. Investment criteria include – skilled team, defensible intellectual property, and global market opportunities. For more information please visit www.augmentventures.com.
Media Contacts
Sonali Vijayavargiya
Augment Ventures
734-730-6390