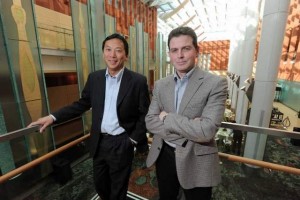 GRAND RAPIDS, Mich., June 29, 2015 /PRNewswire/ — Blue Medora, an innovator in the cloud systems management space, today announced a $4.6 million Series A round of venture capital funding. The round was led by Ann Arbor-based Michigan eLab, with participation from current investors Start Garden, Grand Angels and other equity holders. The investment brings Blue Medora's total funding to $6 million and will be used to grow engineering, sales and marketing teams to meet demand and accelerate new product development. Michigan eLab's Doug Neal will join Blue Medora's Board of Directors.
Blue Medora's Series A financing builds on an exceptional year, in which the company more than quadrupled its product sales since the same time in 2014, and grew its staff from fewer than 20 to nearly 50 software developers, quality assurance engineers, sales and marketing professionals. In addition to recent hire vice president of global sales Chris Noordyke, the company is planning to make other high-profile hires as it looks to expand its presence in North America, Europe and Asia.
"During the past year we have experienced a significant increase in growth and demand for our cloud systems management products," said Nathan Owen, co-founder and CEO of Blue Medora. "Our Series A investment round will enable Blue Medora to continue helping organizations re-shape the way they aggregate, analyze and visualize their monitored data."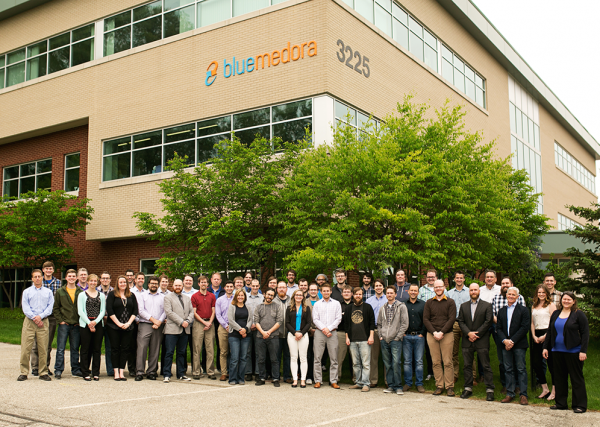 The majority of Blue Medora's cloud-based software solutions supports VMware's cloud management platform, vRealize Operations. The company's rapidly growing portfolio software suite ties together data from virtualized and cloud-based databases with the critical underlying infrastructure to create a unified view of the entire infrastructure. As a result of this Series A investment round, Blue Medora will continue integrating its software solutions into additional cloud management platforms.
"Blue Medora offers a great value proposition for administrators who are tasked with managing and monitoring complex hybrid cloud and virtualization-based application environments," Doug Neal explained, managing director, Michigan eLab. "Blue Medora has emerged as one of the market leaders in cloud systems and application performance management and we are excited to be working with them to establish long-term success."
Michigan eLab invests in early stage startups to improve the entrepreneurial ecosystem by bridging valuable resources to local entrepreneurs in Michigan. eLab has a committed network of technology commercialization experts who also act as coaches for aspiring new Michigan eLab startup companies like Blue Medora.
About Blue Medora:
Headquartered in Grand Rapids, Michigan, Blue Medora's software solutions tie together data from virtualized and cloud-based databases, applications, and services with the critical underlying compute, storage, and network infrastructure to create a unified view of the infrastructure. These capabilities are delivered as value-added product management packs for VMware's vRealize Operations and Oracle Enterprise Manager Cloud Control platforms.
Blue Medora management packs enable administrator teams to work collaboratively on the infrastructure to avoid downtime, resolve performance problems and make predictive insights using advanced analytics. Blue Medora believes true visibility into business critical applications is only achieved when enterprise cloud management systems communicate without barriers. For more information, visit bluemedora.com.
Connect With Blue Medora
SOURCE Blue Medora
RELATED LINKS
http://www.bluemedora.com
http://michiganelab.com/