The Conquer Accelerator program at Michigan State University announces today that Travis Stoliker is joining its team as entrepreneur-in-residence. Stoliker, a successful Lansing-area entrepreneur, angel investor and co-owner of Saddleback Barbeque, will provide startup teams with mentorship, support and a fresh perspective.
Conquer Accelerator is a collaborative effort between Michigan State University Federal Credit Union, the Michigan State University Foundation, MSU Innovation Center and Spartan Innovations. Each year, the business accelerator selects five teams to participate in its intensive, ten-week program geared toward assisting early-stage and startup companies grow their businesses. Teams receive $20k investment, training, a dynamic workspace and access to a deep bench of inspired investors.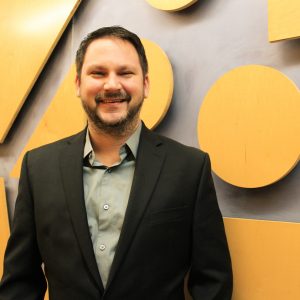 "Travis' expertise, motivation and imagination will be huge assets to our next cohort," said Paul Jaques, program director for Conquer Accelerator. "We are thrilled to welcome him aboard."
Stoliker, a Northwood University graduate, currently serves as an entrepreneur-in-residence at Spartan Innovations, focusing on bringing MSU faculty and student businesses and technologies to market. A Lansing native, Stoliker was chief marketing and sales officer for Liquid Web Inc. There, he helped to both develop Storm on Demand—Liquid Web's own cloud computing platform—and grow the company until it was successfully sold to a private equity firm in 2015.
"When Conquer Accelerator's leadership team approached me to come on as the entrepreneur-in-residence, I saw it as an opportunity to give back and help other entrepreneurs achieve their goals," said Stoliker.

When asked what attracted him to the accelerator's team, Stoliker—an angel investor with Capital Community Investors—said, "Giving back to the community is of course a driver for me. Getting to share what I've learned from my experiences is exciting." He went on to say, "But, I'm benefitting, too. I get access to these young, smart and up-and-coming entrepreneurs—talented folks who also want to share what they know. That's a virtuous cycle, and I want to be a part of that."
Conquer Accelerator's second season will run June 2nd, 2017 through August 18th, 2017
---
Contact:
Paul Jaques | 517-256-9285
 Aaryn Richard | 517-884-1561