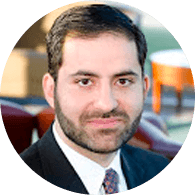 For Abdullah Haydar, continuing his career in computer engineering in Michigan after several stints out of state had become a priority.  After growing Amazon's Detroit office to nearly 50 employees very quickly, it was clear to Haydar that the next step within Amazon would take him back to Seattle or elsewhere.  "I'd been out of Michigan at different times in my career, and I really believe in the technology community we've grown in southeast Michigan. I thought I could have a bigger impact while at the same time find more rewarding opportunities here at home."
He found his opportunity at Ann Arbor-based FarmLogs, a global innovator in agriculture technology.  Utilizing the MVCA Executive Attraction Program, FarmLogs hired Haydar to be the company's new Vice President of Engineering.  He will help to scale the farm management software company, building off decades of experience in founding and growing startups.  He cites FarmLogs' first-ever user conference, to be held in December, as evidence of the high user engagement level the software is enjoying nationally.  "We are looking forward to hearing from our farmers, to better understand features they would like and different ways they can engage with the product.  I'll use that feedback to shape the software to capture more of the U.S. farmer market and possibly expand to other markets outside the U.S."
FarmLogs began as a project at Silicon Valley seed accelerator Y Combinator.  Co-founders Jesse Vollmar and Brad Koch moved the company back to their home state and have since raised over $15 million in venture capital from investors including MVCA members Huron River Ventures, Invest Detroit, and Hyde Park Venture Partners.

Haydar is excited about the many possibilities for FarmLogs farm management technology, but his favorite FarmLogs feature is one that benefits both the farmer and the environment surrounding his fields.  "Nitrogen run-off is a particular problem in the Great Lakes basin, and it causes the farmers to lose money while also harming the environment.  Our technology can make sure the nitrogen applied to the fields is optimized based on historical trends, soil data, and other data, so the farmer applies the right amount with minimal run-off loss."
---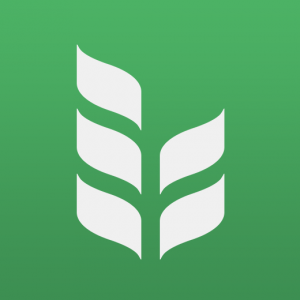 About FarmLogs
FarmLogs mission is to help bring farmers the future of farming. They challenge what is possible and invent new ways of applying cutting-edge technology to the world's oldest and most foundational industry.  Farmers are the core of agriculture and they help them use technology to be more successful. By making farming more efficient and helping farmers grow more using less, FarmLogs has the opportunity to make a massive positive impact.  And, they've brought together a world-class team to make it happen.