The road from company formation to successful exit is a tenuous one, even when the startup is well-capitalized and quickly finds a profitable niche in the marketplace. For a biotech company developing drug therapies, their survival to test the drug safety and efficacy for many years, sometimes a decade or more, is highly dependent on continued cash from investors prior to exit opportunities.
Fortunately, Michigan's investor community, including several angel groups and venture investors as well as the State of Michigan, saw promise in the cancer drug development company ProNAi Therapeutics.  Their support, paired with leadership over a decade from co-founder, Michigan venture investor, and former CEO Mina Sooch, contributed to the foundation for ProNAi's successful $150 million initial public offering last month.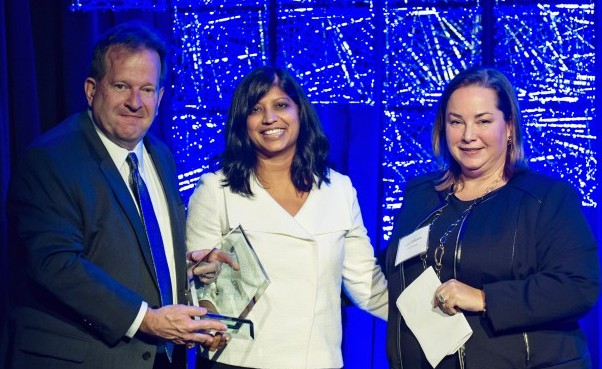 The IPO is an example of a successful exit for ProNAi's private investors, including the State of Michigan (through the Michigan Strategic Fund and the Michigan Economic Development Corp.).  ProNAi benefited from its core team of ardent investors, who backed the company throughout the long and costly journey required to bring a cancer drug into later clinical stages.
That drug, PNT2258, showed promise in 13 non-Hodgkin's lymphoma patients in a Phase II clinical trial. ProNAi found that a majority of patients who had failed all prior therapies, had tumor shrinkage when receiving single-agent therapy with the drug.  Results were presented at a national oncology conference in December 2013, which catalyzed ProNAi's $59.5 million Series D round, the largest amount of venture capital ever raised at one time in Michigan in April 2014.  Before the company completed its IPO on July 16, 2015, more than 30% of ProNAi shareholders were Michigan investors, including Apjohn Ventures, Grand Angels, Amherst Fund, individual angels all across the state, Blue Water Angels, the State of Michigan (through the Michigan Strategic Fund and the Michigan Economic Development Corp.), Western Michigan Foundation, and Sigvion.  The company also participated in MVCA's Executive Attraction Program, which helps Michigan startups find and attract senior-level talent.
 Michigan's investment community helped grow ProNAi from a Michigan startup (located first in Kalamazoo, then Ann Arbor, and finally Plymouth) with little more than some interesting intellectual property to a $700+million market capitalization global company with the potential, if PNT2258 is approved, to make a real difference in the lives of non-Hodgkin's lymphoma patients. The local venture investors, angel groups and State programs that serve Michigan's entrepreneurial community and companies like ProNAi were a part of the success story the company, so our entire community can celebrate this exit story together.