Mid-Michigan pitch competition to award a total of $100,000 in cash prizes, largest in its history

East Lansing, MI — Applications for the fifth annual GreenLight Business Model Competition (GBMC) are open for the statewide startup pitch contest. GBMC is an early-stage pitch competition bringing together entrepreneurs and small business supporters from all over Michigan.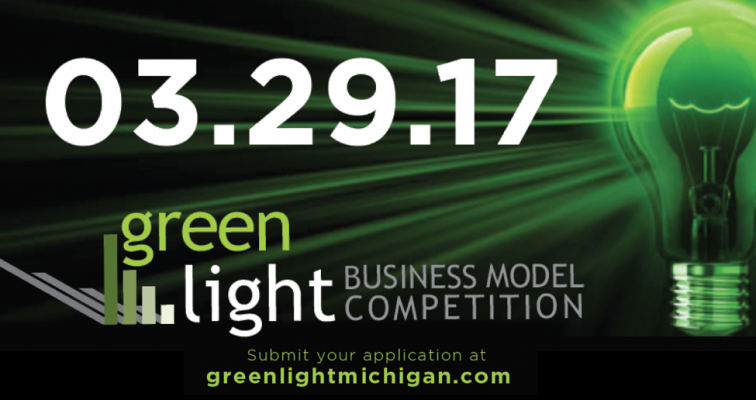 GreenLight finalists will pitch their ideas to a seasoned panel of judges, competing for the chance at a total of $100K in cash prizes. The competition's top prize, sponsored by the Michigan Economic Development Center (MEDC), is $40K. Second Place Prize, sponsored by Michigan State University Federal Credit Union (MSUFCU), will be $25K.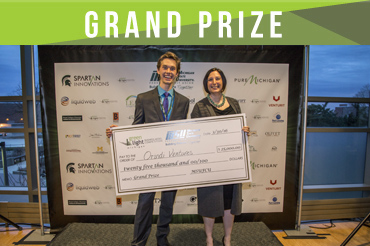 "The relationships and partnerships we've worked hard to build allow us to support great ideas and innovators from around the state," said Paul Jaques, director of student and community engagement at Spartan Innovations. "Michigan startups have ideas and talent to compete on a global scale. We're proud to offer this opportunity, in addition to the funding support, to help grow small businesses and to invigorate Michigan's entrepreneurial culture."
Applicants must be Michigan residents and have a well-crafted business idea. Applicants who already have a registered business must provide evidence the entity is based in the state of Michigan and is less than two years old with the earliest incorporation date being March 29th, 2015. Winning funds must be utilized to start business ventures in Michigan.
Applications are open now through 11.59pm on Wednesday, March 1st, 2017. Finalists will be announced on Wednesday, March 15th, 2017. GreenLight will be held 4:00pm on Wednesday, March 29th, 2017 at the Pasant Theatre, Wharton Center for the Performing Arts.
---
About the GreenLight Business Model Competition
The GreenLight Michigan Business Model Competition, co-created and sponsored by Spartan Innovations and the Michigan State University Federal Credit Union, promotes Michigan-based entrepreneurship. The competition is generously sponsored by the Michigan Economic Development Center, Lansing Economic Area Partnership, Foster Swift PC, among others. Apply, register to attend, and find sponsorship opportunities at www.greenlightmichigan.com.
Media Contact: Aaryn Richard
Communications Manager
MSU Foundation
517.884.1561