By Sean Maday, Program Director, Patriot Boot Camp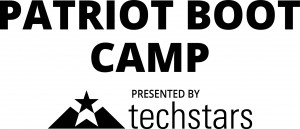 The concept of building great things appealed to my roots as a Michigander. For generations the people of Michigan have engineered great automobiles and built magnificent office furniture. It is exciting to see how this expertise in product development is influencing a new era of technology development in the Midwest.
I believe in the innovation economy and in the promise that disruptive technology holds for the future economic competitiveness of America. I believe in the leadership role Michigan will play in this new economy, and I am really excited to be part of the team that will bring a Patriot Boot Camp event to Detroit October 23-25.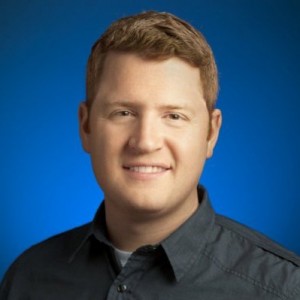 Patriot Boot Camp is a program to bridge the gap between military service and the technology sector so that military Veterans have an opportunity to create and build the next generation of great American technology companies. The October event will be the first time that a Patriot Boot Camp has been held in Michigan, and it is a testament to the amazing work that has been done to nurture and grow the technology sector around the state.
Since the first Patriot Boot Camp in 2012, the program has been held 6 times and has graduated more than 400 people. Those graduates have gone on to create companies, build innovative products and raise over $31,000,000 in capital.
The October Patriot Boot Camp in Detroit will assemble a cohort of 50 military Veterans, current service members and military spouses who are building technology companies. These early stage entrepreneurs will spend 3-days in Michigan receiving startup education from business leaders and meeting with mentors who can help them refine their visions and grow their businesses.
Join us!
If you are a military service member, Veteran or spouse with a vision for launching a technology product or service, we want you to join us in Detroit.   The application period for Patriot Boot Camp in Detroit, Michigan is now open!  Applications will be accepted through September 14, 2015 at midnight ET. Please contact us at [email protected] if you need assistance or have questions.  Click here to apply!
If you are a professional with experience in business, product development, finance or startups, please consider volunteering as a presenter, mentor or sponsor.  Please contact us at [email protected] to get involved.
We are looking forward to an exciting Patriot Boot Camp in Detroit from October 23 to 25, 2015!
---
About Sean Maday
Sean Maday, Program Director of Patriot Boot Camp, was born and raised in Michigan and graduated from Michigan State University before joining the United States Air Force. After leaving the military in 2009, he landed in Silicon Valley where he worked for a world class technology company and amidst teams that were building amazing pieces of software that would be used by people all over the world. Though the Air Force took him away from Michigan, he considers Michigan his home and always wears his Detroit Tigers ball cap with pride!