Hacker Fellows is kicking off its third year of supporting the Michigan tech ecosystem by providing vetted junior development talent to the state's most promising startups! Hacker Fellows, managed by Invest Detroit Ventures, is a tech talent retention program incentivizing recent computer science graduates from top-tier universities to work for Michigan tech companies.
Our 15 Hacker Fellows are vetted by our comprehensive admissions process, which attracted more than 220 applications this year, and all of our Fellows undergo a 5-week bootcamp that hones their programming skills and developer operations practices. Participating startups not only get first dibs on these junior developers, but also receive a $15,000 annualized grant to subsidize the fellow's salary for the first year.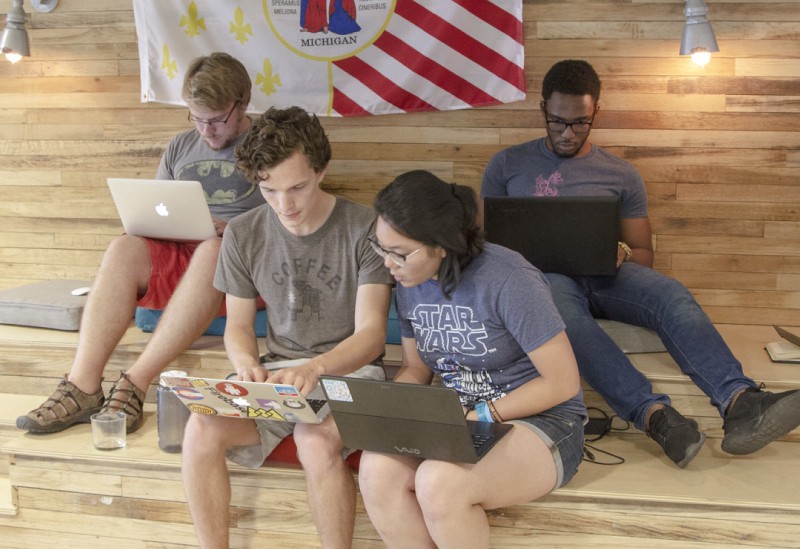 The Hacker Fellows program serves as a bridge between fast-growing startups and top tech talent at no cost to either party. Thanks to financial support from the Michigan Economic Development Corporation, the Community Foundation for Southeast Michigan, and the Ford Motor Fund, the Hacker Fellows program can wholly focus on recruiting and admitting the best computer science graduates from the region, and supporting the state's fast-growing tech sector without financial burden.
"The importance of developing our technology talent in the region cannot be understated. The Hacker Fellows program is critical to this effort" said Don Jones, Associate Director at The Community Foundation for Southeast Michigan, which recently committed an additional $550,000 in funding to Hacker Fellows over two years.
We are kicking off the company-fellow matchmaking process in just a few weeks, and we would love to support your company by providing a Hacker Fellow!
Beneficial information as your company thinks through participation:
Eligibility
Angel / VC-backed, or 12mos+ of revenue runway
Platform / Product-based companies preferred
Substantial operations in Michigan
Not older than 5yrs old
Willing to commit to hiring a Hacker Fellow for at least a year
Important Dates
Next Steps