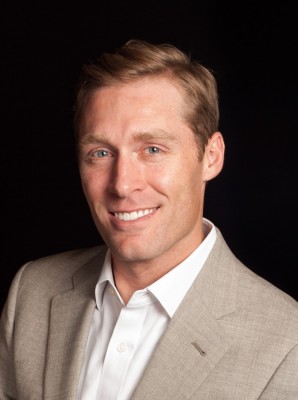 Three Leaf Ventures' Sean Kearney readily traded one venture capital hotbed for another, in a move from Denver, Colorado to Ann Arbor this year.  What the three-time Boston marathoner isn't sure about is if the lower elevation of Southeast Michigan makes up for the higher humidity he's now running through 100 miles a week.  He says: ""Your body and blood adapts to the altitude, but the humidity is killer!", he says.
 Training regimen aside, Kearney has found a welcoming new location from which to operate his firm's Midwest and Michigan investment office, as Managing Director of Three Leaf Ventures.  He spent time evaluating several Midwest cities and ultimately found Ann Arbor to be at the epicenter of the healthcare research and development that often spins out technology his firm can invest in.  "The academic and research centers in the Midwest, especially those in Southeast Michigan, Pittsburgh and Cleveland, are not only creating the sort of early-stage companies I get excited about, but their health systems are then ideal customers to help vet and adopt the technologies."
He said the friendly, collegial atmosphere he found at the MVCA events he attended, and the willing networkers he met through the organization, helped make his choice an easy one.  "When you're a newcomer in an investment community, you're looking for people who will be supportive and helpful, I found that in MVCA.   Early on, I met with a few members, like Jim Adox, who were very willing to open doors.  In growing investment communities it should be recognized that of "a rising tide lifts all boats" and I found that to be a sentiment shared among the MVCA members and investment community", he says.
Kearney expects to make Three Leaf Ventures' first Michigan investment by the end of the year, likely in a company that he says will "play at the intersection of traditional healthcare methods and new mobile technologies in a way that reduces friction in the system to improve well-being and access to care.  There is considerable opportunity to delivering from the patients point of care rather than in the hospital setting. ; That could be as simple as a game on a smartphone that rewards children when they take their medication, or new ways to record and submit vital medical information from at risk patients without seeing a doctor.  It's exciting to see healthcare delivery and efficiency improve with these new tools, the Midwest has been a leader in enabling and adopting these technologies."
For more information about Three Leaf Ventures, please reference the firm's investor profile in the 2015 Michigan Entrepreneurial & Investment Landscape Guide.