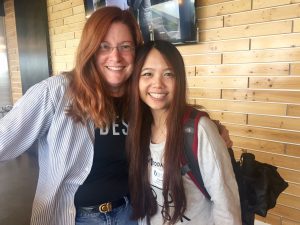 A few months ago, MVCA introduced our summer intern, Scarlett Ong. In this guest post, Scarlett shares the valuable lessons she's learned from her first internship abroad that will impact her own entrepreneurial journey!
My 12-week internship at MVCA was a great learning experience! I wasn't sure what to expect since this was my first internship in the United States, so I tried to follow a"formula" for success that career websites advised – dress formally, don't do this, don't do that. I soon discovered that "formulas" don't apply in the entrepreneurial and investment community.
After my first day, I realized that I made the right choice to intern here because as an aspiring entrepreneur, the close-knit and startup-like culture appealed to me. Throughout my internship, I felt like I was contributing to MVCA's power team and the entire entrepreneurial and investment community in Michigan.
With my own career goals of building a startup and possibly going into venture capital in the future, I came into the internship wanting to learn more about the connection between entrepreneurs and investors and left with more knowledge than I expected. Aside from the technical skills gained, I left with a better understanding of the myriad of resources available in Michigan for entrepreneurs and investors as I worked on the 2017 Michigan Entrepreneurial and Investment Landscape Guide. Additionally, I learned valuable information by networking with successful investors and entrepreneurs during MVCA events. However, understanding the power of relationship-building had the biggest impact on me.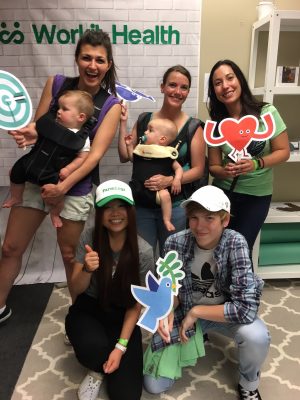 I learned that it's not only about the work that you do but the people you work with at an organization. At MVCA, I had the opportunity to learn about each of my colleagues personally and hone my relationship-building skills. Given that I'm 9,000 miles away from home, it's amazing to know that your colleagues support and care about you. I will always remember the overwhelming joy that I felt when I discovered they planned a celebration for my 21st birthday and organized a wonderful farewell lunch with gifts on my final day.
All of these things matter in building relationships, no matter how tiny they seem, and I realized they make a huge difference in cultivating a great workplace culture as well. I am very grateful for MVCA's appreciation and support. This lesson will help me foster great relationships in the future and will be an important element for building a positive and supportive culture at my startup, Fathom.
If you're interested in interning at MVCA, stay tuned for more information on how to apply in the coming months!