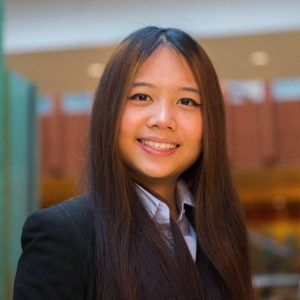 This week, Scarlett Ong joined MVCA as our 2017 summer intern!
Ong is a sophomore at University of Michigan who is passionate about learning more about the entrepreneurial and investment community in Michigan. Driving this enthusiasm is her experience in research, communication, project management and entrepreneurship.
In 2016, she was a Project Manager at Apex Consulting Group, a student-run consulting club at the University of Michigan, where she worked on building a business development strategy with an incubator-stage homecare technology startup. The success of her efforts resulted in her current role as Vice President of the club. In this position, she oversees the 40-member organization, builds client membership, and engages in marketing initiatives that have boosted the club's presence and contributed to a 200% increase in new member applications. During her freshman year of college, she co-founded an education technology startup that was a semifinalist with a grant of $1,000 in the optiMize Social Innovation Challenge.
"I'm excited to be joining MVCA and having the opportunity to apply my knowledge and experiences to Michigan's entrepreneurial and investment community, " said Ong.
This summer, Scarlett is responsible for assisting with the development of the 2017 Michigan Entrepreneurial & Investment Landscape Guide and supporting MVCA Events and Program Manager, Molly Theis. She will be returning to University of Michigan – Stephen M. Ross School of Business in the fall where she is pursuing a B.B.A. with a minor in entrepreneurship. While she has a few years until graduation, she hopes to apply the skills learned through this internship to become an entrepreneur. Ong continued, "One day, I would love to start a company, which was one of the key motivators to working at MVCA, so that I can learn more about the investment community."
Welcome, Scarlett!