An investment made by several groups of early-stage Michigan investors could pay off in a big way following the recent news that Allergan acquired Ann Arbor-based RetroSense Therapeutics LLC, a Michigan angel-backed gene therapy company, for $60 million plus additional funding if the company reaches future milestones. Terry Cross, MVCA member, and director of RetroSense Therapeutics feels confident these hurdles can be cleared. "Are milestones hard? Yes, but, we have a modest degree of confidence that we can meet these milestones within the next five years," he said. " The most remarkable thing, however, is that this product is giving sight to blindness."

"The acquisition of RetroSense and its RST-001 program builds on Allergan's deep commitment to eye care, and our focus on investing in game-changing innovation for retinal conditions, including Retinitis Pigmentosa, where patients desperately need treatment options," said Brent Saunders, CEO and President of Allergan.  Retinitis Pigmentosa (RP) is a group of rare, inherited genetic disorders characterized by progressive peripheral vision loss and night vision difficulties followed by eventual central vision loss and blindness in many cases. Approximately 100,000 people living in the U.S. and 14 to 33 per 100,000 people worldwide have the disorder.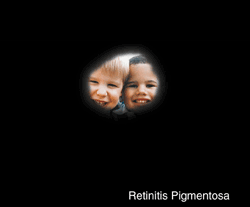 RST-001 is first-in-class gene therapy application of optogenetics, a therapeutic approach that confers light sensitivity to cells that were not previously, or natively, light sensitive. By applying optogenetics to retinas in which rod and cone photoreceptors have degenerated, the technology introduces additional light sensitivity to the retina. In 2014, RST-001 received an Orphan Drug Designation by the U.S. FDA for the treatment of Retinitis Pigmentosa.
The RST-001 optogenetic approach employs a photosensitivity gene, channelrhodopsin-2, to create new photosensors in retinal ganglion cells to potentially restore vision in retinal degenerative conditions. In August 2015, RetroSense's Investigational New Drug (IND) application for RST-001 received clearance from the United States Food and Drug Administration (FDA). In March 2016, RetroSense initiated a Phase I/IIa clinical trial to evaluate the safety of RST-001 in patients being dosed, and in August 2016, the low dose cohort of patients had been safely dosed.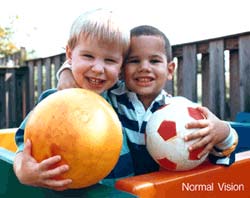 RetroSense raised a total of $15 million from Blue Water Angels, Ann Arbor SPARK, and The State of Michigan, among other investors. The Michigan Pre-Seed Capital Fund, managed by Ann Arbor SPARK, invested in RetroSense in 2011, the first outside equity the company raised and a match of the company's NIH grant.  Skip Simms, MVCA member and Director of Entrepreneurial Services at Ann Arbor SPARK, said: "At the time few investors believed in the technology and capital was extremely hard to find.  However, the Pre-Seed Fund and capital from the State of Michigan (provided through the 21st Century Jobs Fund by the MEDC/MSF Board) did its job.  Vetted by investors, it was approved for this early-stage, risky investment."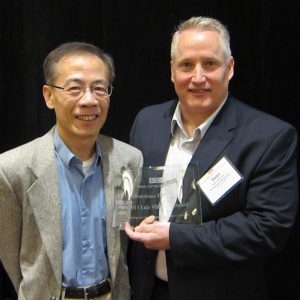 The pre-seed round allowed the company to meet some key milestones, which led to additional outside investment.  The return received from the Allergan acquisition is now the largest return from the MI Pre-Seed Fund portfolio.
Retrosense Therapeutics has gained some well-deserved recognition the past two years. In 2015, RetroSense was rewarded the prestigious Luis Villalobos Award by the Angel Capital Association (ACA) for being the most innovative ACA portfolio company in the country. Retrosense was selected from a field of 60,000 companies financed by angel groups across the country. This year, RetroSense was recognized as one of the 50 smartest companies in the world by the MIT Technology Review.