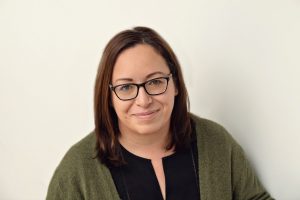 Angela Heflin is a champion of entrepreneurship, strategic development, and community growth. Spearheading development teams in the public and private sectors and across the country in both nonprofit and for profit arenas.
Her background in the education and nonprofit sectors bring a commitment to the creation of lasting societal improvement and integrity in leadership to drive successful strategic investments, including with her own company, Vaulted Foundations, securing over $200 million in private, state, and federal funds.
Prior to her ten years as an entrepreneur, Angela served at the executive level of leadership at a private Human Resource provider, leading over 500 employees in several public school districts and as New School Development (NSD) Director for the state of Michigan. As NSD Director, she created a nationally recognized operational curriculum and member association program, while also training and evaluating over 100 Board of Directors in the areas of compliance, finance, facility acquisition, and strategic initiatives.
At MCVA, Angela will assist with fund procurement and strategic support for programs that help grow the venture capital industry and entrepreneurial ecosystem in Michigan, work with MVCA committees to develop programs in addition to our members to promote utilization of programs, plan/execute MVCA events that strengthen the association, and manage the day to day office operations while maintaining high MVCA professional standards.
"I am looking forward to working with Angela who brings a vast expertise to MVCA in helping our overall mission of serving the investment and entrepreneurial community" said Ara Topouzian, Executive Director.
Angela holds a bachelors in Education and is in pursuit of her MBA with a certification in Strategic Media and Digital Content. She has served as a Board of Directors treasurer for Ann Arbor Public Schools and is currently serving as Board Treasurer for NorthRock Church in Ann Arbor, Michigan. She has launched multiple nonprofits with a missional focused on meeting the needs of underserved populations.
Angela is from Boston and lives in Ann Arbor with her husband, Brett, and four children. Angela is a former collegiate soccer player now coach with Ann Arbor Public Schools, leading her team to an undefeated record and City Champs in 2019. She enjoys camping with her family and volunteering at her church. Her hobbies include reading, photography, interior decorating and upcycling campers.
Angela can be reached at [email protected]