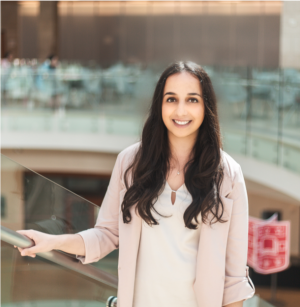 A summer internship in Detroit led Cincinnati-native Kayla Kavanaugh to Michigan, where she saw plenty of opportunities for a new college graduate to build a career in the venture capital industry. In this Q&A, Kavanaugh talks to us about her new life in Grand Rapids, her MVCA Fellow role at Grand Ventures and the communities she hopes to impact while she's there.
---
How did you find out about the Fellows program? What advantage do you think the Fellows program gives younger professionals and venture firms when trying to make a match?
I found out about the program from Tim Streit and Camila Noordeloos (at MVCA Member firm Grand Ventures) as I was preparing for my move to Grand Rapids. I'm new to West Michigan and was eager to build my network in the area while transitioning to my new role; strong relationships are critical for success in venture capital. I think the Venture Fellows program will provide a fantastic opportunity to make connections in Michigan's startup ecosystem.
What are you most looking forward to about being a Fellow? What will you be doing at your new firm?
I'm very excited to get to know the other Fellows and hear about their experiences as new venture capitalists. My career is just beginning, so I have a lot to learn! At Grand Ventures, I'll pitch in on many different aspects of the investment process, including deal sourcing, market research and due diligence.
What do you hope to be doing in 10 years? Why build your career in Michigan?
I'd love to become a partner at an impact-focused venture firm someday. Impact investing is a huge passion of mine, and I'm excited to begin exploring that area of venture capital at Grand Ventures. I spent last summer in Detroit at an internship with Venture for America, and I quickly fell in love with Michigan during my time there. I enjoyed learning about the area's vibrant communities, rich history, and rapid development. Michigan was definitely at the top of my list when I began considering my next destination after graduating from college.
What attracts you to the venture capital industry?
The dynamic nature of the work was a big draw for me– no day is ever the same as the one before! I love meeting new people and exploring creative solutions to everyday problems, so the chance to connect with entrepreneurs from around the country is also a bonus. I think venture capitalists can create a lot of positive social impact, and I hope to work on deals that bring new jobs and economic prosperity to the Midwest.
What's your dream deal (the venture-backed firm you wish YOU had spotted first!)?
Glossier! I have a ton of admiration for the company as a female-led "unicorn," and I'm an avid fan of their products, too.